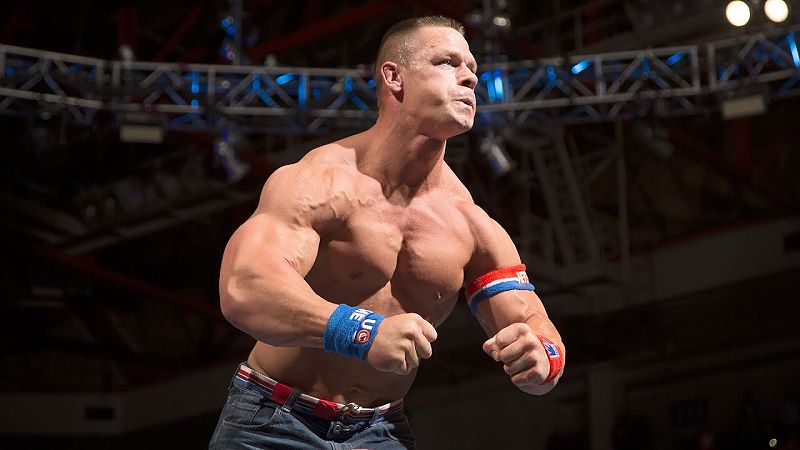 Original Plans For John Cena At WrestleMania 39 – John Cena returns to WWE TV at the Raw in Boston on March 6 and it's expected that he will wrestle Austin Theory at WrestleMania 39.
Theory spoke at the post-Elimination Chamber press conference and he seemed bothered (in character, obviously) about Cena's name being brought up all the time.
The Cena-Theory match was not set in stone until a couple of months ago. Last summer, WWE began teasing the Cena vs. Theory match and there were reports saying that WWE wanted the match for SummerSlam. However, that was not possible because Cena had to film season 2 of Peacemaker.
Sometime in the fall, WWE had Cena penciled in for a match against Logan Paul. In fact, Cena teased this on social media and Paul has stated that he would love to have a WrestleMania match with him. That was the match that was planned as of December but by January they pivoted to Logan Paul vs. Seth Rollins.
Plans for Cena changed and they are back to Cena vs. Theory and those we talked with in WWE say that Cena absolutely believes that Theory has the tools to become a main eventer and people in the company see things in Theory that fans have not seen yet. We don't know what the finish will be for the match but those we spoke to believe that Cena is coming in to help put Theory over.
WWE officials are said to be very happy with Theory's progress and he's being looked at as one of the names who can help carry the company for the next decade or so.
Stay tuned to WrestlingAttitude On Twitter for more.
Original Plans For John Cena At WrestleMania 39