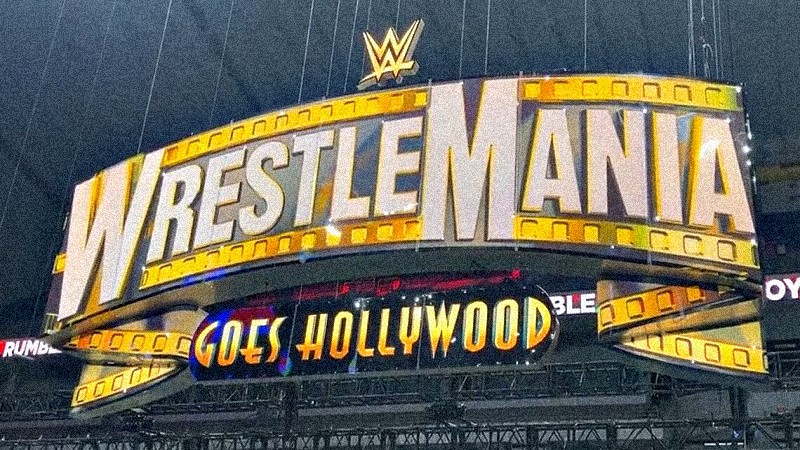 News And Notes On Changes Made To A Couple Of WrestleMania Matches – Details have been revealed regarding some big changes that were made to a planned main event match at this year's WrestleMania.
As of the time of writing, the planned main event for WrestleMania 39 is a singles match between Cody Rhodes and Roman Reigns for the latter's Undisputed WWE Universal Championship.
However, while Roman is currently planned to defend the combined WWE title at the show of shows, it appears that was not always the case.
According to a report on Fightful Select, as far back as November WWE planned to have the belts which make up the Undisputed title – the WWE and Universal Championships respectively – each main event a night of the show.
One evening's main event was planned to feature Seth Rollins vs either Cody Rhodes or Drew McIntyre for the WWE Championship.
The other was planned to be either Cody Rhodes or another unknown star for Reign's Universal title.
According to the report, Rhodes was always planned to win this year's Royal Rumble, but as the team of McIntyre and Sheamus became popular, and Seth Rollins became embroiled in a feud with Logan Paul, the idea was scrapped.
It was also generally assumed that Royal Rumble winner Rhea Ripley would end up facing Bianca Belair at the show of shows.
However, Rhea ultimate challenged Charlotte Flair for the latter's WWE SmackDown Women's Championship.
Perhaps confusing things further, a recent report has said that nobody at Fightful has seen anything to suggest that Rhea Ripley vs Bianca Belair was ever even suggested.
The same report also said that as of November, Charlotte Flair was actually slated to return to the WWE RAW brand. However, she instead returned to SmackDown to take the belt from then-champion Ronda Rousey, due to Rousey's own "creative adjustments".
It is currently rumoured that Ripley vs Flair will main event the first night of WrestleMania.
Belair will now instead defend her WWE Raw Women's Championship against Asuka.
Stay tuned to WrestlingAttitude for more.
Changes Made To A Couple Of WrestleMania Matches