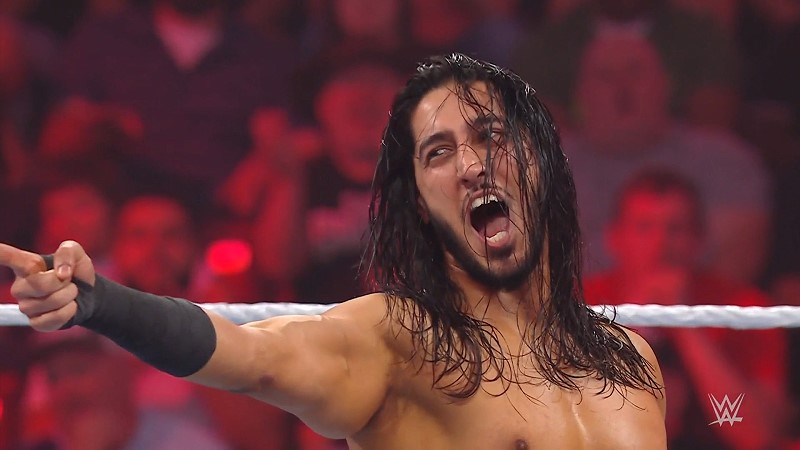 Although he may not have received the opportunities that fans want to see WWE give Mustafa Ali, when he steps into the ring, he puts on a show.
After originally being pushed as the leader of Retribution, the group quickly turned into talent who just put over bigger stars and then split up. Since then, Ali has been directionless on television.
He did deal with a negative fan on Twitter, who made it clear that he doesn't like Ali.
The fan wrote, "Like a bad penny. Just can't get rid of this f*cking guy. Only, a penny has a small amount of value. Ali is still worthless."
Ali responded with, "James, We say things we don't mean when we can't express love and gratitude!!! We even say things about others that we actually feel about ourselves. It's okay!! I want you to know that I, Mustafa Ali, APPRECIATE YOU! YOU ARE NOT WORTHLESS! You matter, James!!!"
Ali did score a win over Dolph Ziggler on this week's episode of Monday Night Raw, a positive win for him and his character.