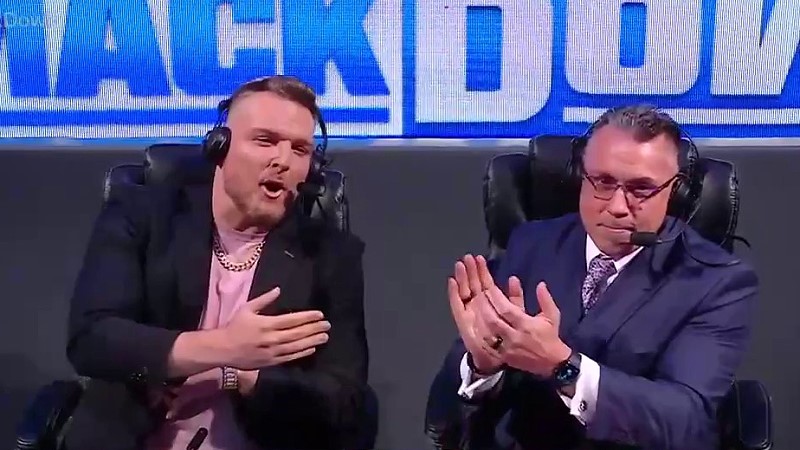 Michael Cole Fires Big Shot At Tony Khan During Elimination Chamber – Michael Cole got involved in the feuding between journalist Ariel Helwani and AEW CEO Tony Khan on commentary at Elimination Chamber.
With Helwani appearing alongside MMA legend Georges St-Pierre in the crowd, Michael Cole took the opportunity to throw epic shade.
Referring to Helwani as an "unbiased journalist," he went on to add that Helwani always "asks the hard questions, whether you want to answer them or not."
Months ago, Khan appeared on Helwani's show for an interview, but avoided answering many of Helwani's questions, which Helwani then spoke about the following day and said it was one of the most frustrating interviews he's ever done.
Ariel Helwani was introduced earlier on the pre-show by Peter Rosenberg who was sure to note he was "a man who is respected by anyone with any intelligence."
The fracas kicked off last night on Twitter after Montreal native journalist and lifelong wrestling fan, Ariel Helwani appeared on WWE SmackDown and Tony Khan took notice.
Taking to Twitter to call Helwani "a fraud," the response was particularly icy with Khan again criticizing  Helwani for bias.
Michael Cole Fires Big Shot At Tony Khan