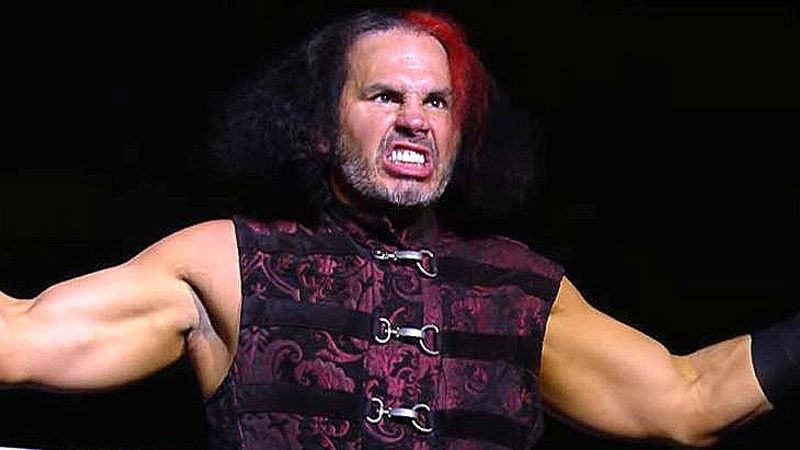 Matt Hardy Says His Broken Character Will Be More Reality-Based – On the latest episode of the "Extreme Life of Matt Hardy" podcast, the AEW star discussed a wide range of topics including the Broken character he has portrayed in Impact Wrestling, WWE, and AEW. 
During it, he talked about whether we will see the Broken character in AEW again:
"A few weeks ago on BTE, people saw Broken Matt for a second. The mentality behind that clip was that was in my mind, you see me being buddy, buddy with Ethan Page. I go in the mirror for a second. He had really, like, threatened to fire Isiah. He was really having a terrible attitude towards Isiah and you could tell that it hurt Matt Hardy when he went to the bathroom and he was on his own.
So it was a little bit of a look into my mind and my soul, kind of where I'm at. You can see that I was very frustrated with having to go along with this, with Ethan Page, that might help you read the story a little bit and where I'm at in actuality. I was almost so frustrated with having to roll with Ethan Page's punches that you could see Broken Matt was starting to appear. Not only am I old and beat up and 31 years deep and broken physically, I was also broken emotionally and mentally. So I think if you see Broken Matt Hardy again, which I think there's a great opportunity you do, it's going to be a very different version. It's going to be much more based in reality and just a guy who's broken physically, mentally, and emotionally, a lot of it because of Ethan Page."
Matt Hardy Says His Broken Character Will Be More Reality-Based