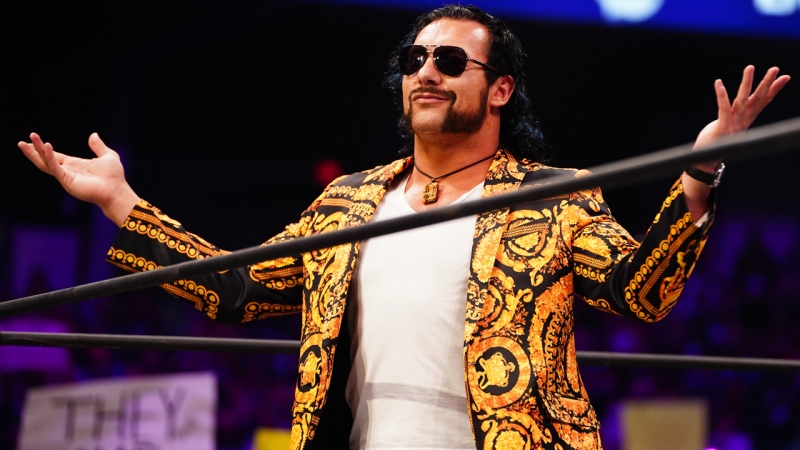 Kenny Omega praises Cody Rhodes for the work he did at the beginning of AEW.
The Cleaner spoke about The American Nightmare during his recent appearance on the Swerve City podcast, where he credits the now WWE superstar for providing the young company with so many things that he himself and the Young Bucks were unable to provide. Highlights from the interview can be found below.
Says Cody knew what they needed to kickstart AEW:
The fourth EVP, we can't mention his name. Just kidding, it's Cody. He really…I will assume this is just from knowledge of being in the business all his life because he was born into the business and he understood a lot from his father. He knew what we needed. He knew what we needed to line up and the things that I couldn't get. I've got good contacts for any unsigned Japanese talent that you guys need, I can be that guy. The Bucks would be like, 'we know great guys from So Cal or Indie guys.' Cody is like, 'Okay, cool, how about this guy and this guy.' We'd have a list of talent and put them together.
How Cody provided a lot of pieces that he and The Bucks couldn't get:
Then, Cody is like, 'What are we going to do about medical staffing?' Oh, right, we need that too. We should have doctors. 'I have a contact for Doc Sampson.' That's probably not going to be enough, so I had a dude named Bryce (Ready). I thought, 'Hey man, I know you've taken care of some of our guys and you really love wrestling, would you be able to take a full-time opportunity to do that?' We got trainers through that. 'What else do we need?' We needed producers for TV, guys that actually have experience doing wrestling production. That was a Cody thing. 'I can get in touch with this guy.' The Bucks maybe knew a guy. At the beginning, just to build that small infrastructure, which we didn't have, when you start checking names off the box, you think you're there but you're not because we were so understaffed at the beginning.
How AEW could always use more people:
Even to this day, I can confidently say, we can use an extra trainer or two. The tables are always busy. We could have a couple of gophers in case we're running low on certain things and materials. As things go, you naturally require more people to keep things running.
Click here for the latest on Kenny Onega's AEW contract status and possibility for him to sign with WWE.