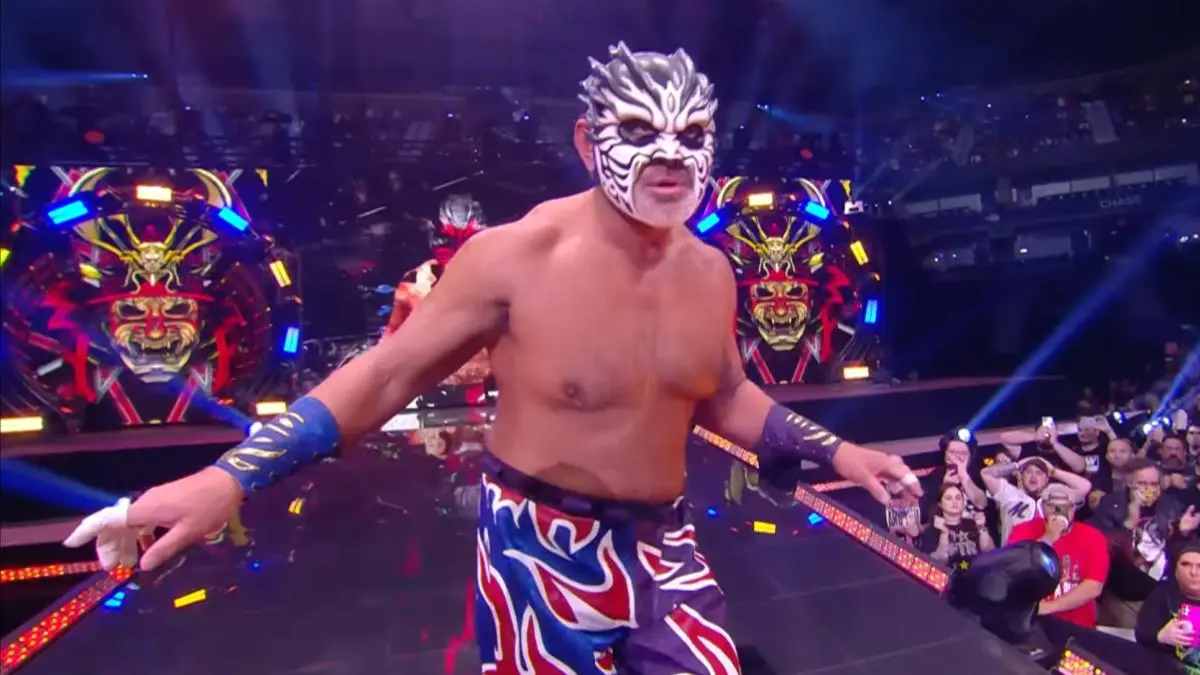 Keiji Muto wrestled for the final time at Pro Wrestling NOAH Muto Grand Final, taking on Tetsuya Naito, today. Naito defeated him with Destino. They embraced after the match.
Muto called out Masahiro Chono for an impromptu match and Chono accepted it before tapping Muto with an STF in officially the last match for both stars.
Muto broke into the wrestling business in 1984, where he worked for NJPW, WCW, AJPW, Pro Wrestling NOAH, and more promotions. He most notably portrayed The Great Muta character. He wrestled his final match as Great Muta on January 22.
He is a former Triple Crown Heavyweight Champion, IWGP Heavyweight Champion, and GHC Heavyweight Champion.
SHINING WIZAAAAAAAAAARD #noah_ghc #muto_final #MutoFinal @noahglobal
▶️https://t.co/AcNFjcpyVs pic.twitter.com/op1h6ftV5x

— Kayden/ケイデン🌸🌺 (@KVR216) February 21, 2023
KEIJI MUTO PAYS TRIBUTE TO MISAWA WITH AN EMERALD FLOWSION!! #noah_ghc #MutoFinal pic.twitter.com/WZHljsah1M

— Pro Wrestling NOAH Global (@noahglobal) February 21, 2023
Chono beats Muto with the submission!!!

The secret main event of the show. Haha, this was fucking amazing.pic.twitter.com/js0A3jWx79

— Drainmaker 🌧️ 💵 (@DrainBamager) February 21, 2023
The final image from Keiji Muto's retirement show❤️ pic.twitter.com/s5EcN9OzF4

— Ciarán (@CiaranRH93) February 21, 2023
Keiji Muto Loses Retirement Matches At Pro Wrestling NOAH Muto Grand Final