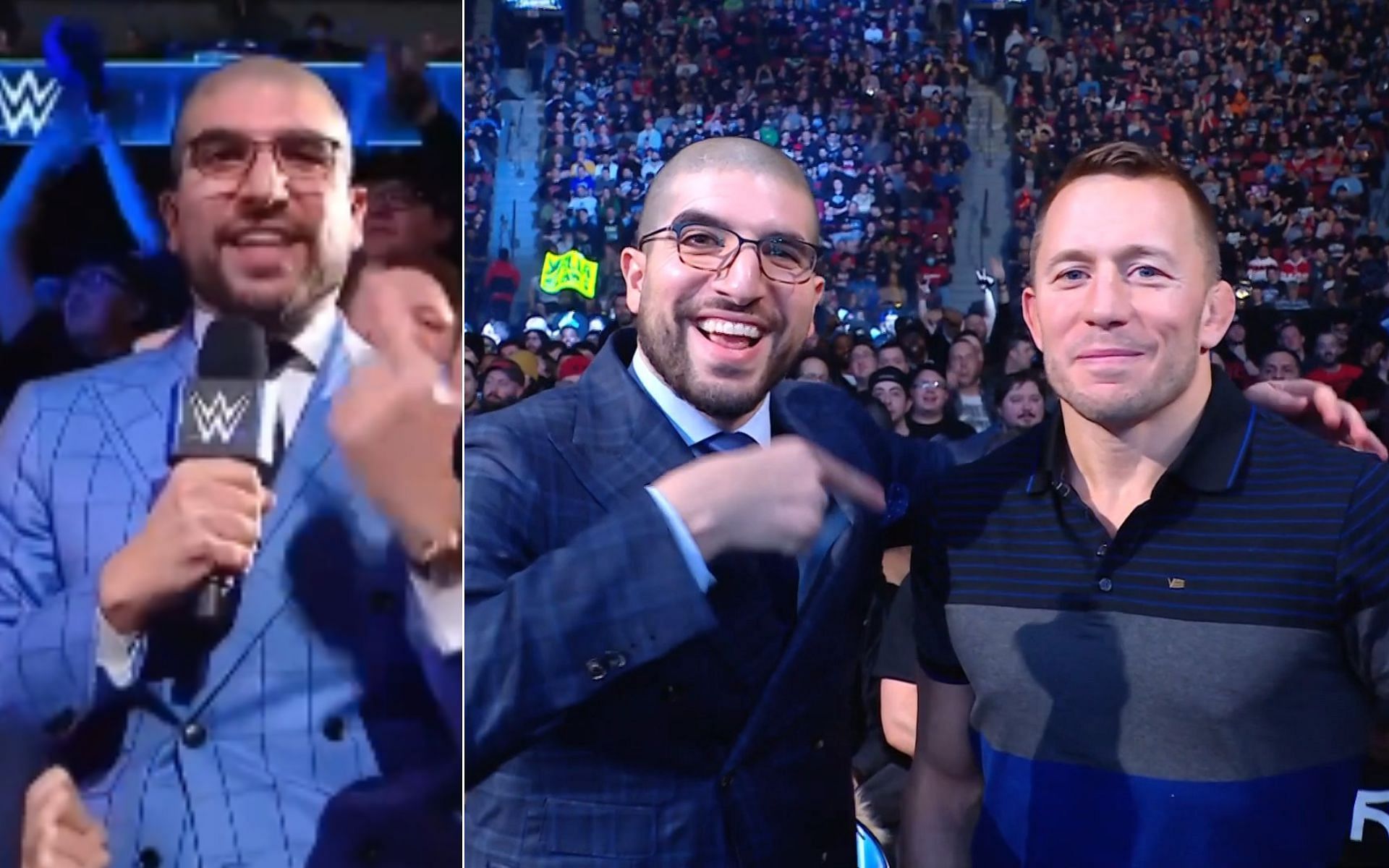 Jonathan Coachman Has Something To Say About Ariel Helwani – Former WWE announcer Jonathan Coachman is apparently not a big fan of Ariel Helwani. Coachman worked at ESPN from 2008–2017. Helwani worked there from 2018-2021.
Coachman tweeted the following after seeing a tweet about Helwani's appearance on the WWE Elimination Chamber PLE: "It's really cool to see an event that Ariel can actually get in the building for. I would be excited also. If you don't know NOW YOU KNOW!!!!"
Coachman then followed up in another tweet: "1. Ariel is not allowed in the building for ufc events. And espn clearly didn't know 'when they hired him. Which is why he only lasted one contract. Also the mockery he makes of pro wrestling like he could EVER do it not only upsets me but alot of people actually IN the business."
Coachman also responded after someone tweeted, "What mockery does he make of the sport? You didn't like the cole "unbiased" jab last night?"
Coachman's response: "When you do this for a living like I did for well over 10 years. Look back at the last year. Talking trash to actually wrestlers like Booker T on a talk show when he is 140 pounds soaking wet. He is a fan. That's it. He is not and never will be. Fans are not WWE talent."
Later on, he tweeted this in response to a different person: "I KNOW. I know the whole thing. Believe me I saw that too. I have been on both sides. An interviewer and also a talent in the ring. You either have to be one or the other. And when you are 140 pounds and won't get physical EVER than don't talk trash and be a journalist."
"They will use anyone especially if that person is from Montreal. Trust me Triple H not having an issue is way different then a regular wrestling. HHH has a show to promote and they know fanboy will do whatever they want him to do."
Helwani appeared on SmackDown and at the Elimination Chamber PLE. On Friday, he and Tony Khan went back and forth on Twitter.
We'll update this post if Helwani responds to Coachman.
Jonathan Coachman Has Something To Say About Ariel Helwani