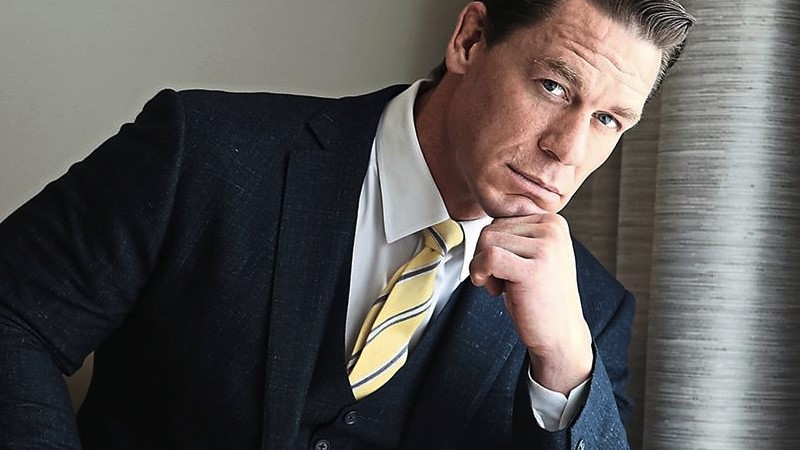 John Cena Sports Different Look For "Die Hart 2: Die Harter" – The trailer for Kevin Hart's "Die Hart 2: Die Harter" comedy series on Roku has been released.
John Cena joins Ben Schwartz and Paula Pell as part of the cast for the show. The show sees Hart play a fictional version of himself who is tired of being the sidekick in action movies and enrolls himself in an acting school to be a leading star.
The first season aired on Quibi, which is no longer around. Here is the synopsis for season two:
"After achieving his dream of becoming a bona fide action hero in 'Die Hart,' Kevin Hart now wants to cement his legacy as the greatest action star of all time. He's developed a concept for a revolutionary movie where the action is so unscripted and unexpected that even Kevin won't know what's coming next. But Kevin's myopic dream comes with a blind spot, and he soon finds himself the victim of an evil revenge plot, orchestrated by someone from his past. Kevin must enlist the help of his favorite co-star Jordan King (Nathalie Emmanuel, returning for season 2), his over-eager assistant Andre (Ben Schwartz), Andre's mom Cynthia (Paula Pell), and legendary Hollywood stuntman Mr. 206 (John Cena) if he wants to survive."
As seen below, Cena is sporting a different look with a goatee and wig of long blonde hair.
John Cena will return to WWE on March 6th RAW episode.
John Cena Sports Different Look For "Die Hart 2: Die Harter"