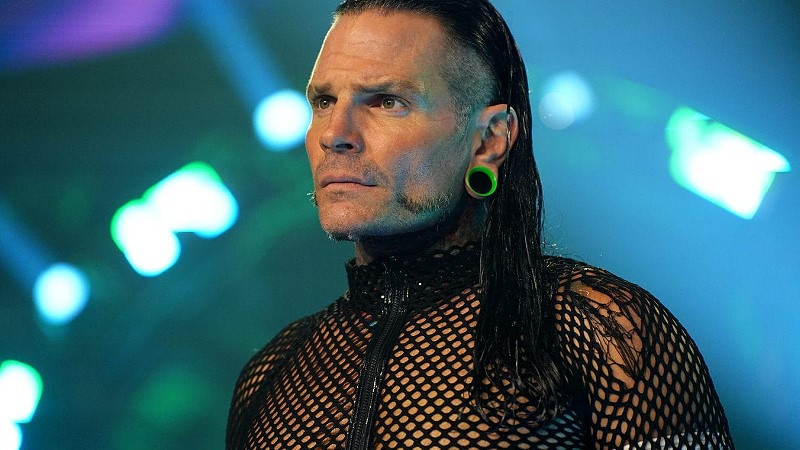 Jeff Hardy's Case In Relation To DUI Has Been Closed – Volusia County Clerk of Circuit Court records show that on February 23, Jeff Hardy's case in regard to his June 2022 DUI was closed.
On February 21, a motion to suppress was filed with the description of "unreliable breath test results." The document lists breath test procedures with the following notes regarding the results being unreliable:
Mr. Hardy's breath tests did not comply with FDLE's requirements established in FDLE's administrative rules to ensure reliable quantitative breath tests.
There is insufficient probative evidence that the breath tests in Mr. Hardy's case were performed substantially in accordance with methods approved by FDLE and with a compliant machine approved by FDLE.
For the above reasons, this Court should enter an order excluding any evidence of a breath test and breath test results obtained in this case.
On February 23, Hardy signed a written plea of no contest to 3rd offense of DUI within 10 years, driving while his license was suspended, revoked, or canceled, and a driving violation with a driver's license restriction.
Hardy has been credited for serving 38 days in jail. It is listed that he is on probation for 24 months and fined $4,000 with court costs listed as $586. His driver's license is listed as being suspended for 10 years. Part of the sentence includes "vehicle impoundment" for 90 days and "vehicle interlock device" for two years.
Other provisions include attending DUI school or drug rehab program and community service.
On June 13, Jeff Hardy was arrested in Volusia County, Florida and charged with DUI, driving with a suspended license and violating restrictions placed on a driver's license.
On June 14, Hardy was suspended without pay by AEW. He cannot return to the promotion until he finishes substance abuse treatment. Tony Khan noted ahead of AEW x NJPW Forbidden Door that Hardy is "doing much better" and was currently in treatment.
Jeff Hardy's Case In Relation To DUI Has Been Closed