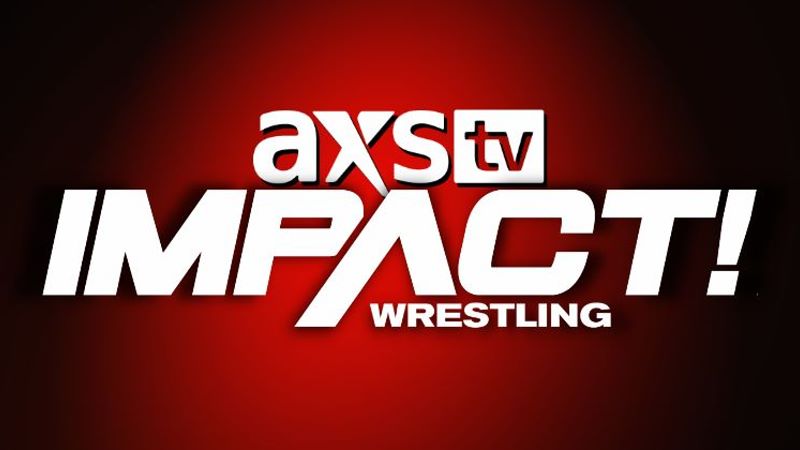 The action begins Before the IMPACT with an exclusive match.
Mike Bailey vs Raj Singh w/ Shera
We kick things off with singles competition between Mike Bailey and Raj Singh! Singh drives him face-first into the turnbuckle, then takes control with a clothesline. Bailey comes back with a dropkick to begin building momentum. Bailey almost puts Singh away with a running corkscrew splash. Bailey hits the ropes but Shera trips him up from ringside, allowing Singh to capitalize with unique offense for two. Bailey gets revenge on Shera, then takes out Singh with a springboard Moonsault to the outside. Moments later, the referee catches Singh with his feet on the ropes and prevents him from cheating. Bailey hits a series of kicks, the connects with Ultima Weapon to win!
Mike Bailey def Raj Singh w/ Shera
After the match, Bailey accepts Jonathan Gresham's challenge for a match at No Surrender!
The road to No Surrender continues, an all-new IMPACT! is on the air.
Matt Cardona arrives to the IMPACT Zone as he prepares to challenge Digital Media Champion Joe Hendry in the main event tonight. Following a locker room mix-up, Cardona is furious when his locker room pales in comparison to Hendry's.
Brian Myers vs Dirty Dango – #1 Contenders Match Qualifier
The winner of this match will advance to the Four-Way #1 Contenders match at No Surrender! Dango hits a jumping leg drop, forcing Myers to retreat to the outside. Myers hides under the ring, then goads Dango in as he pulls him into the unforgiving steel beam. Back in the ring, Myers spikes him with a DDT for two. Both men are down following a collision in the middle of the ring. Dango builds momentum with a side Russian leg sweep, then hits the Falcon Arrow for a near fall. Dango gets caught in the ring apron, leading to a Roster Cut clothesline on the outside. Myers capitalizes with another Roster Cut to win.
Brian Myers def Dirty Dango – #1 Contenders Match Qualifier
Deonna Purrazzo gives Gisele Shaw a taste of her own medicine when she spills chili all over her face. Director of Authority Santino Marella makes a match between them at No Surrender after Shaw claimed that she was the reason Chelsea Green left IMPACT Wrestling.
During an interview with Gia Miller, Crazzy Steve continues to play mind games with X-Division Champion Trey Miguel.
Knockouts World Champion Mickie James & Tommy Dreamer vs The Good Hands (John Skyler & Jason Hotch)
Mickie James and Tommy Dreamer seek revenge on The Good Hands after they tried to do Bully Ray's dirty work last week! Speaking of Bully, Santino Marella has banned him from ringside for this match. Dreamer launches himself off the apron, taking out both Hotch and Skyler with a double clothesline. James continues the assault with a top rope crossbody to the floor. Dreamer locks in a Texas Cloverleaf on Skyler but Hotch blindsides him to break the hold. Dreamer creates separation with a cutter to Skyler, allowing him to tag in James. The pace quickens as James hits Hotch with a flapjack, followed by the Thesz Press. James hits the Mick Kick on Skyler to set up stereo DDTs from James and Dreamer. James pins Hotch to score the pinfall victory.
Knockouts World Champion Mickie James & Tommy Dreamer def The Good Hands (John Skyler & Jason Hotch)
After the match, Bully Ray attacks Tommy Dreamer from behind. Bully goads James into a blindside attack from her challenger at No Surrender, Masha Slamovich. James is laid out following the Snow Plow from Slamovich.
Santino Marella denies Johnny Swinger a shot at the IMPACT World Title. Dirty Dango continues to insist that he's Marella's deputy. Meanwhile, Zicky Dice knows someone that Swinger can defeat to jumpstart his road to 50 wins.
Rich Swann relives his storied run as IMPACT World Champion, which began at Bound For Glory in 2020. At No Surrender, Swann looks to reclaim the title when he challenges Josh Alexander.
Before the next match begins, well-travelled Australian wrestling star Steph De Lander gets on the mic and vows to defeat Jordynne Grace in her debut match.
Steph De Lander vs Jordynne Grace
"The Powerhouse Predator" Steph De Lander makes her IMPACT in-ring debut against Jordynne Grace! De Lander delivers a boot to the head of Grace, gaining the early advantage. De Lander hits a running back elbow for two. Grace fights out of the corner, then hits a spinning back fist, followed by a bridging German suplex. De Lander catches Grace and hits Snake Eyes on the top turnbuckle. De Lander almost puts her away with a big boot. Grace counters a powerbomb attempt into the Grace Driver for three.
Jordynne Grace def Steph De Lander
Matt Cardona is thrown out of the IMPACT Zone after he complains to management that he'd rather change in the parking lot than his subpar locker room.
Gia Miller interviews IMPACT World Champion Josh Alexander who praises Rich Swann for carrying IMPACT Wrestling during the early stages of the pandemic. Kenny King interrupts and claims that he's the only real threat to Alexander's World Title. Swann backs up Alexander and delivers a physical message to King.
Knockouts World Tag Team Champions Death Dollz (Taya Valkyrie & Rosemary w/ Jessicka vs Killer Kelly & Taylor Wilde
Opponents become partners as Killer Kelly and Taylor Wilde join forces against reigning Knockouts World Tag Team Champions the Death Dollz! Valkyrie hits Kelly with Pandemonium in the opening moments of the match. Rosemary locks in Upside Down to continue the assault. Meanwhile, Wilde communicates with a spirit and tags herself into the match. Wilde connects with a backbreaker on Rosemary, then chokes her on the ropes. Kelly hits a delayed vertical suplex. Both Wilde and Rosemary are down following double running clotheslines in the middle of the ring. Valkyrie enters with a burst of speed, hitting a Blue Thunder Bomb on Kelly for two. Kelly counters Road to Valhalla, then knocks Rosemary off the apron. Kelly is looking for the tag but Wilde plays the "devil" tarot card, watching on as Valkyrie pins Kelly following an assisted Road to Valhalla.
Knockouts World Tag Team Champions Death Dollz (Taya Valkyrie & Rosemary w/ Jessicka def Killer Kelly & Taylor Wilde
After the match, Father James Mitchell returns to IMPACT Wrestling and places a "Hex" on Rosemary as Allysin Kay and Marti Belle blindside the Death Dollz. Hex Marks the Spot as Kay and Belle stand tall.
Eddie Edwards is willing to pay Shera "whatever it takes" to take out PCO in their #1 Contenders match qualifier tonight.
IMPACT World and NJPW STRONG Tag Team Champions the Motor City Machine Guns reunite with their longtime ally, KUSHIDA. Bullet Club's Ace Austin and Chris Bey interrupt, claiming that if it weren't for the Major Players, they would've left Hard To Kill as IMPACT World Tag Team Champions. Bullet Club challenge them to a six-man tag team match at No Surrender and joining their team will be none other than KENTA!
Shera w/ Raj Singh vs PCO – #1 Contenders Match Qualifier
Who will advance to the Four-Way #1 Contenders match at No Surrender? PCO dives through the ropes, taking out both Shera and Singh on the outside. PCO chokes Singh against the guardrail but that allows Shera to drive him into the apron and gain control. PCO screams "Eddie" as he fights back and hits a reverse DDT. PCO soars with the PCO-Sault to score the victory.
PCO def Shera w/ Raj Singh – #1 Contenders Match Qualifier
After getting changed in the parking lot, Matt Cardona tells Gia Miller that his match with Joe Hendry is about more than just the Digital Media Title – it's personal. Cardona catches Brian Myers singing along to Hendry's theme song outside of his private locker room.
Frankie Kazarian tries to understand why Callihan has joined forces with The Design. Kon steps up to him, leading to Kazarian laying out the challenge for a match at No Surrender.
Don't miss an all-new IMPACT! next Thursday at 8/7c on AXS TV and 8:30pm ET on YouTube for IMPACT Insiders. Chris Bey goes one-on-one with KUSHIDA. Eddie Edwards battles Heath and Steve Maclin takes on Rhino in a pair of #1 Contenders match qualifiers. Plus, Rich Swann collides with Kenny King for the first time ever and more!
Before the bell rings for our main event, Joe Hendry reminds Matt Cardona that he will always be "Edge's b****".
Digital Media Champion Joe Hendry vs Matt Cardona – Digital Media Championship
Joe Hendry defends the Digital Media Title against the original champion of the internet, Matt Cardona! The match begins and Cardona hits Radio Silence for a near fall right out of the gate. Hendry regains his composure with a back body drop, sending Cardona over the top rope to the floor. Back in the ring, Hendry hits a swinging slam, followed by a delayed vertical suplex. Cardona trips him up on the hardest part of the ring, then hits a neckbreaker on the outside. Cardona counters a suplex attempt into another neckbreaker for two. Hendry is on a roll, connecting with a Fallaway Slam for two. Cardona uses the referee as a shield, allowing him to capitalize with the Reboot for a near fall of his own. Hendry almost puts him away with a cutter but Cardona gets his foot on the bottom rope. Hendry kicks out of another Radio Silence, then catches him with a mid-air powerbomb. Brian Myers inadvertently hits Cardona with a Roster Cut clothesline while the referee is distracted. Hendry connects with Standing Ovation to retain the Digital Media Title.
Digital Media Champion Joe Hendry def Matt Cardona – Digital Media Championship
Post-match, Hendry ducks a spear from Moose, causing him to take out Cardona instead. Hendry plays his hit music video as the crowd chants "Edge's b****" at Cardona. IMPACT! goes off the air.