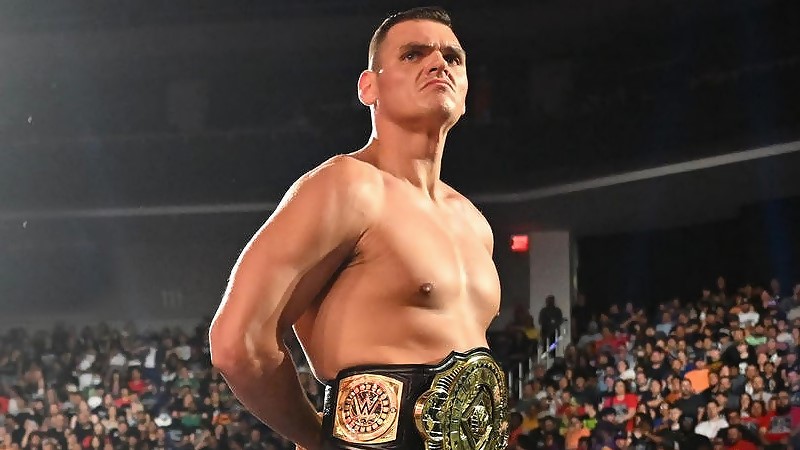 GUNTHER Reaches Another WWE Milestone – WWE noted today that GUNTHER now holds the record for the longest Intercontinental Title reign of the 21st century with 245 recognized days and counting.
GUNTHER responded to WWE's tweet and wrote, "Step up!"
WWE's video listed the 5 longest Intercontinental Title reigns of the 21st century – Shinsuke Nakamura with 201 days, Randy Orton with 209 days, Cody Rhodes with 233 days, Shelton Benjamin with 244 days, and GUNTHER with 245 days and counting.
GUNTHER is #6 on the list of longest WWE Intercontinental Title reigns of all-time. The Rock has 264 recognized days, while WWE Hall of Famer Curt Hennig has 280 recognized days, Greg Valentine with 285 recognized days, WWE Hall of Famer Randy Savage with 414 recognized days, and WWE Hall of Famer The Honky Tonk Man with 454 recognized days.
GUNTHER won the WWE Intercontinental Title on the June 10, 2022 edition of SmackDown by defeating Ricochet in singles action. Since then the leader of Imperium has retained seven times on TV – over Ricochet twice, over Shinsuke Nakamura, over Sheamus twice, over Rey Mysterio, over Braun Strowman.
A new #1 contender to GUNTHER's title will be named on Friday's SmackDown as Karrion Kross, Rey Mysterio, Madcap Moss and Santos Escobar compete in a Fatal 4 Way for a future title shot. GUNTHER is rumored to defend the title against Sheamus and Drew McIntyre in a Triple Threat at WrestleMania 39.
As noted at this link, GUNTHER recently reacted to his new WWE Royal Rumble record and teased matches with top stars.
GUNTHER Reaches Another WWE Milestone