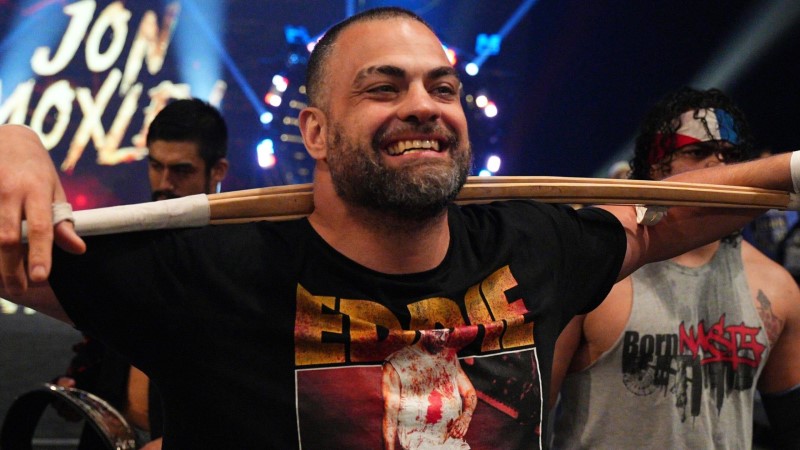 Eddie Kingston Blasts MJF, MJF Responds – MJF and Eddie Kingston have traded shots in the past, on social media and in interviews, but Kingston had more harsh words for MJF this week when appearing on Marc Maron's "WTF" podcast.
Kingston called his co-worker a "real piece of shit" and predicted MJF will complain about the comments to AEW President Tony Khan, which will lead to a warning from AEW Chief Legal Officer Megha Parekh or Human Resources.
"He's a real piece of shit," Kingston said. "I'm just going to put that out there. I don't know why he's the champ. He'll hear this anyway, and he'll cry about it to Tony. Then I'll get an email from Megha or HR, and they'll be like, 'You can't be calling our world champion a piece of shit.' And I'll be like, 'Well, if he doesn't act a like a piece of shit, then I wouldn't be calling him that.'"
Kingston added that MJF treats others bad backstage, and that he "thinks he knows it all and he doesn't." Kingston also said he's just find somewhere else to earn a paycheck if AEW fired him for the comments.
MJF responded to the comments on Twitter, writing, "Fake tough guy."
Kingston later tweeted a response to the feedback he was receiving in response to his thoughts on MJF.
"Well I guess the podcast deal came out and it is news now that I don't like our worlds champion. We'll folks he ain't the only one I don't like. It's simple if you are not a good person in my eyes (important 'in my eyes') then go f**k yourself. (Edit so @AEW can retweet it. [waving hand emoji]," he wrote.
Kingston added in a follow-up tweet, "Let me list the people I do like: #1 Mox"
MJF and Kingston have wrestled just once in their careers, and that match came on February 1, 2018 at the "We Are IWA" event put on by IWA-MS. MJF was the winner.
Eddie Kingston Blasts MJF, MJF Responds