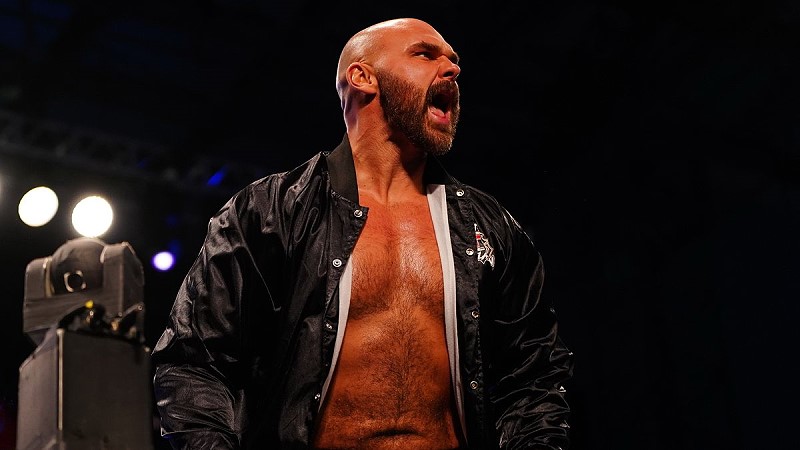 Dax Harwood Teases Departure As AEW Snub Won Award Victory – For what is worth, The Wrestling Observer Newsletter awards were officially released yesterday, with it creating the exact same discourse online that you would imagine.
AEW and its stars picked up many different awards, with Jon Moxley being named Wrestler of the Year, MJF named as Most Charismatic, Bryan Danielson being named Technical Wrestler of the Year, Dynamite winning Best Weekly Show, Forbidden Door winning Best Event and Tony Khan winning Booker and Promoter of the Year.
AEW have shared celebratory graphics for the various victories on Twitter today, but with one exception.
FTR picked up two awards, being named Tag Team of the Year, as well as winning Feud of the Year for their feud with the Briscoes. However, neither victory was celebrated by AEW on social media.
Dax Harwood noticed the omission, sharing screenshots of AEW's posts, as well as his victories, alongside the caption:
Tell me April's around the corner without telling me April's around the corner.
since Dax's tweet, AEW HAVE put up a graphic celebrating the victory in Feud of the Year, just not in the way Dax had hoped.
AEW shared a photo of Jay and Mark Briscoe, congratulating them on winning Feud of the Year, with no mention of Dax, Cash Wheeler or FTR at all, with the tweet reading:
Congratulations to the 13-Times & Current @ringofhonor World Tag Team Champions @jaybriscoe84 & @SussexCoChicken aka #DemBoys aka #theBaddestTagTeamOnThePlanet #TheBriscoes on being awarded @WONF4W's 2022 Feud of the Year!
Dax has been rather outspoken about FTR's AEW contracts being set to expire in April, with he and Cash teasing leaving the company multiple times.
Dax Harwood Teases Departure As AEW Snub Won Award Victory