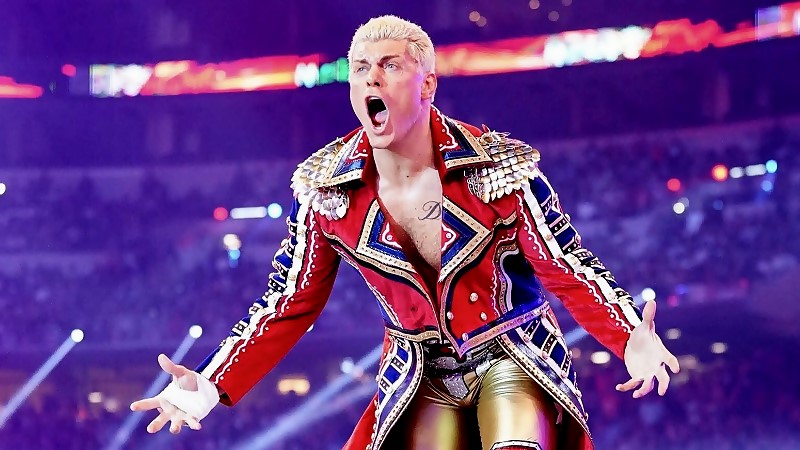 Cody Rhodes was recently interviewed on "My Mom's Basement with Robbie Fox" where he discussed a wide range of topics including John Cena.
Rhodes is in a top guy role in WWE following his return at WrestleMania 38 last year after he jumped from AEW. When Rhodes was asked about Cena, he put over the former WWE Champion for the way he carried himself and served as a locker room leader.
"I'll tell you, John's the ultimate role model as far as how he conducted himself, whether it was with the media, with the fans, the good fans, the more unruly fans, everything. He is the ultimate role model, and before he became a bus guy, I got to drive him around a little bit. He was just talking. I was, in my mind, just writing everything down that he was saying, "Rhodes stated.
Rhodes continued, "He was really invaluable as a person to be around. I'm so blown away by how he's doing and what he's doing, but I think if you try to copy what he did everyone's gotta do it their own way. I think my style, if I ever was to be somebody that was a locker room leader, would just be to lead by example. I know from my time in management as an executive. As beneficial as it was for me and as educational as it was for me, sometimes it's easier to lead by example versus telling them that this is going to work or being so adamant that they need to do this because everyone is different. There is no true formula for success in sports entertainment and pro wrestling. It really is. You just know it when you hear it."
Cody Rhodes Says John Cena Is The Ultimate Role Model