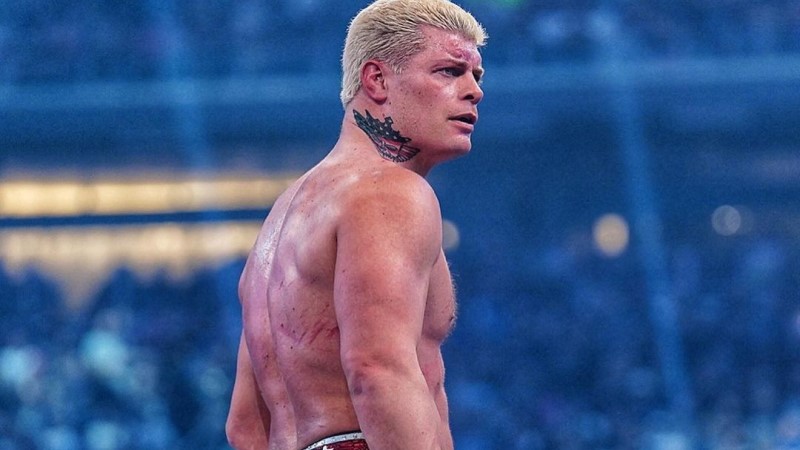 Cody Rhodes made his big return from injury by winning the 30-Man Royal Rumble match last month, earning the opportunity to challenge Undisputed WWE Universal Champion Roman Reigns at WrestleMania 39.
This was after he jumped from AEW to WWE last year and returned at WrestleMania 38 before being sidelined with a torn pec.
While speaking on Wrestling Observer Radio, Dave Meltzer noted Rhodes is a big draw for the company based on boosting ticket sales.
"He got that great reaction at Mania. It's all been successful. You know we talk about nobody being a draw, blah, blah. It's the brand that draws. Well, he's a draw. I mean Sami [Zayn] is a draw, obviously these SmackDown ratings, but Cody is a draw. The weekend at house shows in Columbus and Pensacola. The advances were the same, 2000 – 2500 that they do everywhere else. It was lower than usual. They weren't bad….they were normal advances. Cody wins the Rumble, and then they announce that Cody is working those two shows, and they did the all-time record gates in both cities – Columbus and Pensacola," Meltzer stated.
Meltzer pointed out that WWE house shows usually don't draw crowds of 6,000 fans like they had this past weekend, with Rhodes working on top unless Roman Reigns is wrestling in the main event.
"WWE house shows don't usually draw like that, so he's a mover, at least right now and WrestleMania is going to be big. Remember, he was the number merch seller in San Antonio [Royal Rumble]," Meltzer stated.
Stay tuned to WrestlingAttitude for more.