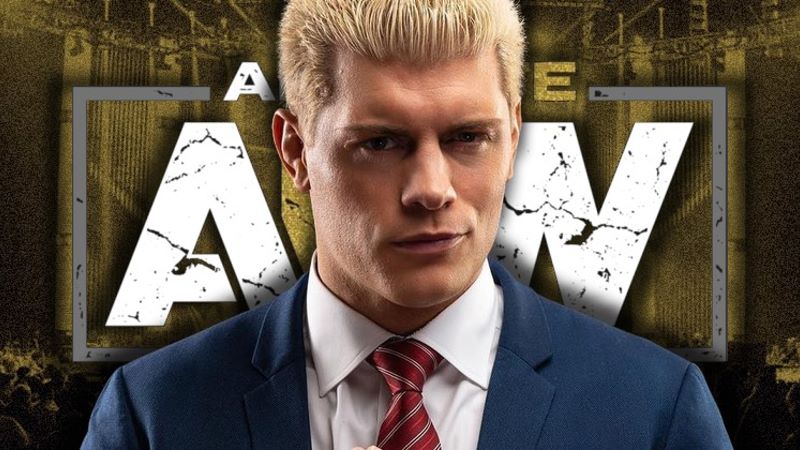 Cody Rhodes Comments On The CM Punk Post Press Conference – The now infamous AEW All Out media scrum has been the talk of the wrestling world even to this day, with CM Punk still yet to return to the company.
The incident saw Punk, the Elite and Ace Steel take part in a backstage altercation, with all parties involved being suspended from the company, and Steel being released.
One executive vice president who was not around for the altercation, obviously, was Cody Rhodes. Rhodes appeared on the MMA Hour with Ariel Helwani today, where he was asked about the media scrum.
Cody said that his initial thought was that the company he helped create had been 'damaged', and that it was a 'bummer'.
He said:
"If you remember when he came back, everyone was fired up about that, everybody. So when I watched it, just from my sitting there, I was not, there was some people texting me. I remember somebody texted me 'man you're the smartest guy in the room', and I wanted to write back like 'F you man'. I didn't feel that way, I feel this thing we built got damaged, and I'm not putting any blame on anybody, but I just hated seeing that because as the company grows, and I hope it continues to grow, I hope people remember the mission in the first place, why we were there. If you bring in people that don't know the mission, things like that can happen.
"I'm not saying he didn't know the mission or anything of that nature but I was just bummed out. That's how I felt, I was bummed out because, you win the title it's a feather in your cap, you win the Royal Rumble it's a feather in your cap, building an alternative wrestling promotion is definitely a feather in the cap. I don't want that to be erased. I don't want that to go away. Plus, there's not as many jobs in wrestling as people think, there's about 1000 people who work there structurally, infrastructure and talent, I'm proud of them, and I want to make sure they are able to feed their families, and that was a situation that was so big and heavy, I don't think it was helpful, and I don't know maybe you can make it helpful? Maybe you could do something with it?
"It's just, that's how I felt, no heat on Punk, no heat on Matt, Nick, Kenny, or Tony, I was just bummed out when I saw it, that's not how we envisioned it. If you were at All In, the spirit of All In, if you ever lose the spirit you're lost, and I think the spirit was gone in that moment. That doesn't mean you can't get it back, but it was just a bummer. I also felt weird because I always talked to everybody so I was like, I don't want to make it look like I'm taking any sides here, I'm literally just an observer now. I'm not there guys, no connections, you know other than the initial connection, so just a bummer."
Cody Rhodes Comments On The CM Punk Post Press Conference