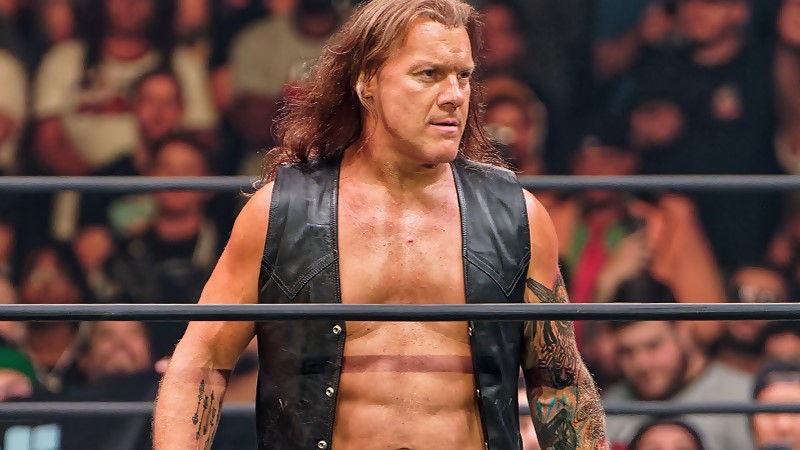 Chris Jericho Has Zero Interest In Ever Going Back To WWE – While speaking with the Daily Star, Chris Jericho said he has zero interest in ever going back to WWE. Jericho said he loves everyone in WWE, but he takes great pride in what's been built in AEW.
Jericho responded when asked if AEW will be where he ends his career:
I don't see why it wouldn't be. I don't hold a torch for WWE. To me, that's not 'the place to be'. AEW is the place to be. It really is.
I've been in WWE. I know how it works. They work that way, I don't care if Vince is there, Hunter is there, or whoever is there. They have a way of doing things, and I was there for 20 years and was pretty good at it.
I like the way we do things at AEW better… so I don't know why I wouldn't want to finish my career in AEW.
I never thought that I wouldn't finish my career with WWE, but things happened, and I was just like 'I want to go to Japan and do this match [with NJPW]' and it opened up a whole new world for me. It was like 'oh my gosh, this is the fun side of wrestling again!'
Business is business and there's always ups and downs, but I have zero interest in ever going back to WWE. That's not out of bitterness or anger. I love Vince and I love Hunter and all the people there.
But I just really dig AEW, and I have a stake in the game. I came here right out of the gate – I was the guy. Besides Jim Ross, there was nobody that had really been on television on a national basis other than me.
I take great pride in that. I started here, why would I want to walk away? There's so much more that we can do.
The sense of accomplishment is massive.
Jericho joined AEW when the promotion launched in 2019 and has been a World Champion for both AEW and ROH. Last October, it was announced that Jericho has signed a three-year contract extension with AEW. The extension takes his contract through December 2025.
The contract extension also included new behind-the-scenes responsibilities for Jericho in AEW. In addition to continuing to mentor young talent, Jericho now works as a producer and creative advisor.
The 52-year-old Jericho told the Daily Star he enjoys helping people with their promos but doesn't know if he can see himself exclusively working as an agent in the future. Jericho said he doesn't know if his in-ring career will end tomorrow or six years from now.
Do I help with backstage pre-tapes? Absolutely. I probably do two or three of those a night, and maybe that's kind of where I go to.
I don't really see myself as an agent, I'm more of an in front-of-the-camera kinda guy. So, we'll see.
I don't know what the future of me and wrestling is. I could quit tomorrow, or I could quit in six years, I don't know. I'll worry about that when it happens. Right now, I do enjoy the backstage role of helping guys and girls out with their interviews and promos.
There's a lot of stuff I do backstage at AEW. When we have Dynamite, I get there at 1 and leave at 11 or 12 – it's non-stop, all the time. That's fun for me, but to exclusively do just that? I don't know. I still like being part of the show.
Jericho will be in action at AEW's Revolution pay-per-view this Sunday, taking on Ricky Starks.
Chris Jericho Has Zero Interest In Ever Going Back To WWE