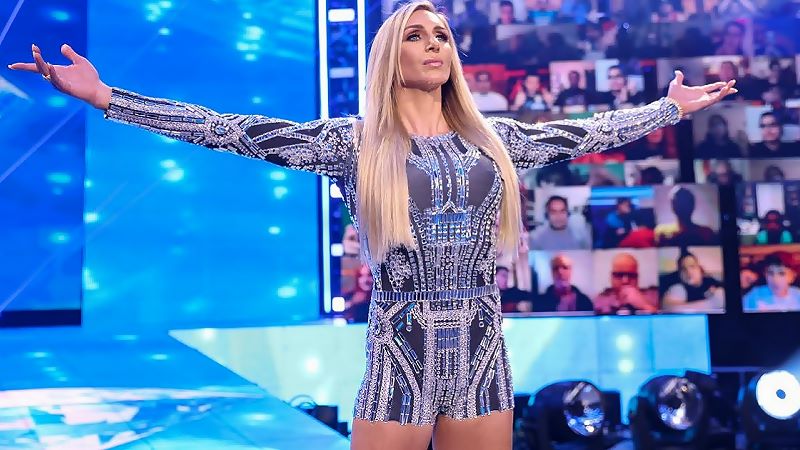 Charlotte Flair returned to WWE on the final WWE SmackDown episode of 2022, confronting Ronda Rousey and winning the SmackDown Women's Title.
Flair had been sidelined since WWE WrestleMania Backlash 2022 when she lost the SmackDown Women's Title to Ronda in an "I Quit" match. Flair previously revealed that she had to undergo multiple dental procedures, which was the reason for her missing time.
Speaking to Ryan Satin on Out of Character, Charlotte discussed when she learned of her return.
"Right around Christmas. I really wanted to come back at Survivor Series, but I had just finished getting my last stitches out. So he was like, 'don't push it.' I got the greenlight the week of New Year's," she said.
Asked when she found out about winning the SmackDown Women's Title, Charlotte said, "I didn't find out I was winning the title until I got there. I didn't have gear with me. My amazing cleaning lady brought me my gear. I should have known better. I'm coming to a wrestling show, I just brought my outfit. I thought it was just going to be a walkout surprise because I had been gone for so long, I really didn't need to be any major fireworks, but when I got there they were like, 'You need your gear.' I got the call at maybe 5ish that I needed gear, right before I got to the arena. She got to the arena around 7, 7:15."