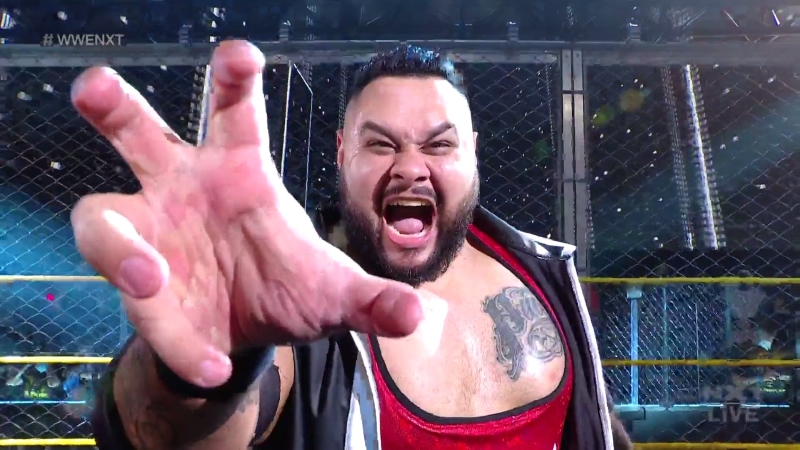 Bronson Reed made an appearance on After the Bell with Corey Graves, where he talked about a wide range of topics.
During it, the North American Champion talked about Triple H bringing him back last year after his surprising release due to 'budget cuts" in 2021.
Reed credited his return because of his great relationship with Triple H, who now oversees main roster creative.
"Triple H called me. I always had a great relationship with him. At the time, I was working with New Japan Pro Wrestling and it looked like I could do one of two things. I could have signed on with them to stay longer, or I could have come back to WWE. I sent a text to Hunter just to see if he was interested and he was. He set up a time to call me. He called me and we had a great chat about everything, not just not just coming back to WWE, but wrestling in general and what I've been doing. Yea, it just felt right. It felt like, okay, this is the move that I need to make. I'd said to Hunter, 'I didn't get to do those things like Royal Rumble or WrestleMania or an Elimination Chamber. These are the things that I wanted to be able to do.' So I'm very happy that I'm back to be able to do those things."
His WWE Release:
"To be honest, I think everyone that's been through something like that takes it differently. I was surprised in the way that I did take it. I was more angry than anything. I wasn't so much sad or anything like that. I just thought that I had so much potential because things were going my way.
I was the North American Champion, only just lost that championship [before my release] so to me I was just angry that I didn't get to do more with the WWE, which then put a chip on my shoulder and I went out there and did whatever I could to be the best that I could be which obviously got me seen to come back. So in the end, I think it was a little gutwrenching at the time but it might have been beneficial for my career."