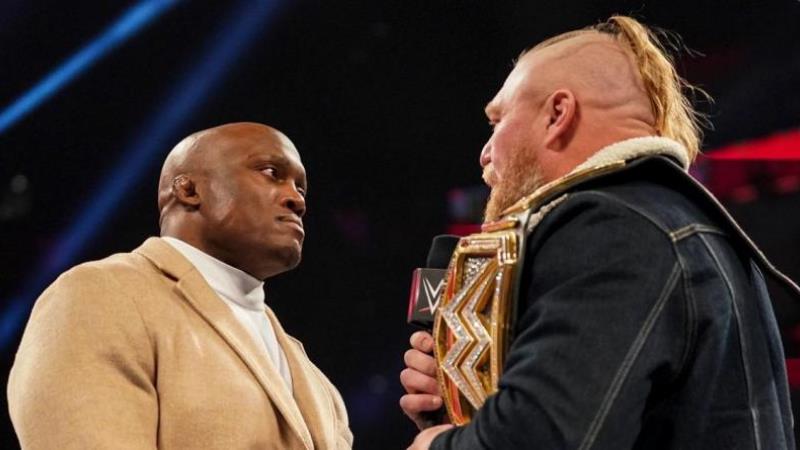 Brock Lesnar Wants Lashley At Elimination Chamber – After being eliminated from the Royal Rumble in quick fashion by Bobby Lashley, Brock Lesnar made an appearance on tonight's WWE RAW.
As expected, Lesnar wasn't going to let Lashley get away scott free, as The Beast challenged Lashley to a match at the Elimination Chamber premium live event.
Lashley didn't immediately accept the challenge, as he noted that he wanted a couple of people to look over the contract before doing so. This angered Lesnar, prompting him to hit Lashley with two F-5's.
Lesnar and Lashley have had two singles bouts in the past. Lashley defeated Lesnar in the first match, which happened back at the 2022 Royal Rumble premium live event. Their second bout happened at the Crown Jewel event in 2022, where Lesnar won in about six minutes.
Brock Lesnar Wants Lashley At Elimination Chamber