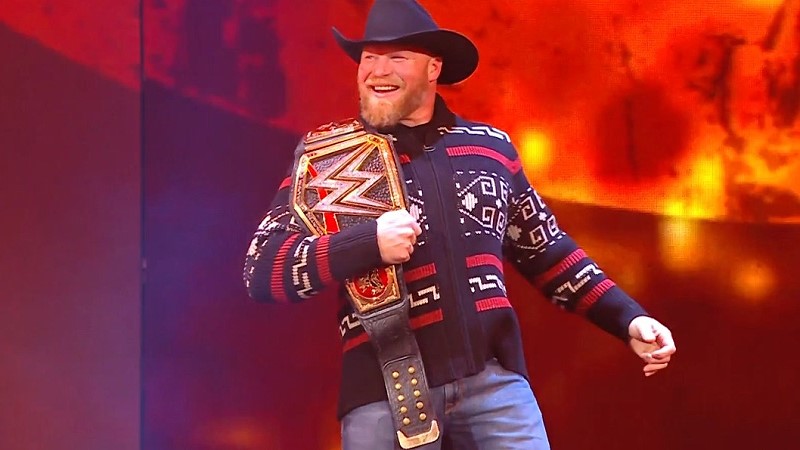 Brock Lesnar Pranks Young Fan During WWE RAW – Brock Lesnar is definitely enjoying his time in WWE. The Beast enters the ring all calm and collected. He leaves it with a trail of destruction behind him. Tonight, Lesnar showed another side to his character.
Tonight's RAW featured a contract signing segment between Brock Lesnar and Bobby Lashley. Lesnar arrived at the Barclays Center in his usual cowboy attire, complete with his hat.
The former WWE Champion even took the opportunity to play a lighthearted prank at a young fan in the crowd. The Beast walked up to the kid, placed his hat on his head, and took it away to a huge laughter from the child's parents.
Brock Lesnar and Bobby Lashley collided during the segment as well. The Almighty arrived with his own security. He even got his own table for the segment. Brock casually walked up to the security and picked them apart.
The Beast, however, failed to take out Lashley, who reversed the momentum. The Almighty took out Brock Lesnar with a huge spear as well. The two will meet for their trilogy at the Elimination Chamber premium live event this Saturday.
Brock Lesnar Pranks Young Fan During WWE RAW