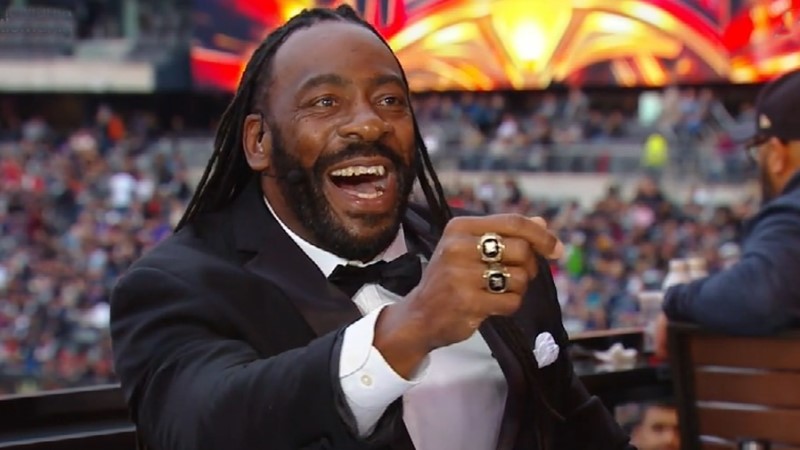 Booker T Says Royal Rumble Was His Last Appearance In A Wrestling Ring – Booker T was one of the big surprises in this year's Royal Rumble matchup, an appearance that shocked the San Antonio crowd and the rest of the WWE Universe watching from home. However, it seems that the cameo will be the last time the former five-time world champion competes inside a wrestling ring.
On the latest edition of Booker's Hall of Fame podcast he revealed that he doesn't plan on lacing up his boot again anytime soon, a decision that has left him a little choked up. Check out his full thoughts on the subject in the highlights below.
Says Royal Rumble appearance:
I'm going to tell you right now, I think that's the last time people are going to see me in the ring all together. In Reality of Wrestling, I'm going to work with my students. But as far as putting my boots on again, that was the last time. It's kind of sad. I'm kind of choked up about it a little bit.
Whether he'll ever come out of retirement again:
Nah man, I think that's it. I really do. I think that's the last time putting the boots on and getting back in the ring for that kind of level. That's the last time I really want to do it, too, at that kind of level.
Booker T Says Royal Rumble Was His Last Appearance In A Wrestling Ring