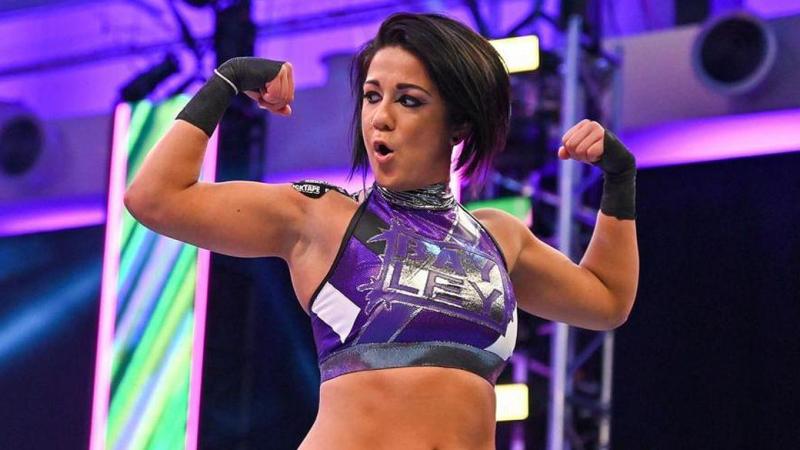 Bayley On Mercedes Moné Possibly Returning To WWE – During a recent interview with Ariel Helwani, Bayley spoke about Mercedes Moné, specifically on whether or not the former Sasha Banks would ever make a return to WWE.
Bayley also discusses her trip out to Japan to support Moné for her NJPW debut at WrestleKingdom 17 back in January. Highlights from the interview can be found below.
Talks flying out to Japan to support Mercedes for her NJPW debut:
I went there on my own. There were a few of us that flew out there just because she's been there for all my big moments, you know, even as she hasn't been a part of the company. I've made my return. I've had my big matches; she's there for me. So, of course, I want to be there for her, and we've done so much together and WWE. She means so much to me and so much to the wrestling world. I have to be there for this moment. I literally flew out right after Raw, got to Japan two hours before the show started, and raced over there and met everybody there and sat in the crowd, kind of incognito. It was so magical to be there for her. I just knew how important it was to her, and she just loves this. Everybody knows how much she loves this and how much wrestling means to her, and how much WWE means to her, and she wouldn't be there without WWE. So I think it meant a lot to her that I was able to go.
On Mercedes possibly returning to WWE:
I'll say yes. Because I mean, this is her home. This is her dream, and I love to see what she's doing and what she's going to be doing over the next few months. She's going to literally take over the world, take the world by storm, but I know this is her home and where her heart is. By her heart, I mean me, so she needs to come back to me, you know? I need her, I need my travel partner, but I'm gonna say yes like I'll never give up hope that she'll come back.
Whether Mercedes was close to returning in 2022:
Honestly, I don't know. She's a little private about that stuff. We talk about a lot, but she's very private when it comes to that situation.
Bayley On Mercedes Moné Possibly Returning To WWE