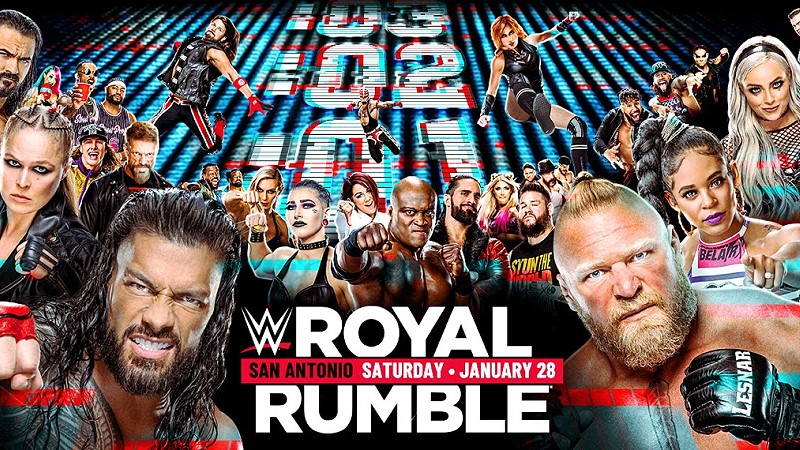 Backstage Notes on The WWE Royal Rumble – Multiple sources have reported that WWE Chairman Vince McMahon was not seen at the Royal Rumble last weekend, and his creative influence was not felt on the show.
We noted before how the "Vince's Office" directional sign can still be seen backstage, and this is one of the only reminders of Vince's influence. A new report from Fightful Select notes that while the sign has not changed since Vince "left" last summer, it points to a section of the backstage area that is completely different. One WWE source said it's not like anyone is fearful of bringing up Vince's name, but generally most people haven't really asked much about Vince since Triple H, Nick Khan, and Kevin Dunn have held meetings assuring the roster that Vince would not be involved in creative or Talent Relations.
One WWE talent noted that the process of The Rumble itself was the easiest it has been in a long time without Vince at the helm, and that there were way less last minute changes this year. It was also said that you can't really count 2021 towards that because of COVID-19, but that this year's Rumble was a dream compared to last year's nightmare.
The Women's Royal Rumble featured WWE NXT Superstars this year but the Men's Rumble did not. It was noted that even NXT talents expressed optimism now that the one-year ban on NXT talents being in The Rumble was lifted.
WWE talent also spoke of the main event segment with The Bloodline being a "new age curtain sellout" with many people quietly watching backstage around monitors as the angle played out to close the show.
We noted before that there was some internal heat on Hardy's "Sold Out" performance at The Rumble as some people felt like it compromised the show. Regarding those complaints, people felt like the performance cut into the time of others. There were also some minor complaints on transitional aspects of the show, which they believe the current regime will get used to.
Backstage Notes on The WWE Royal Rumble