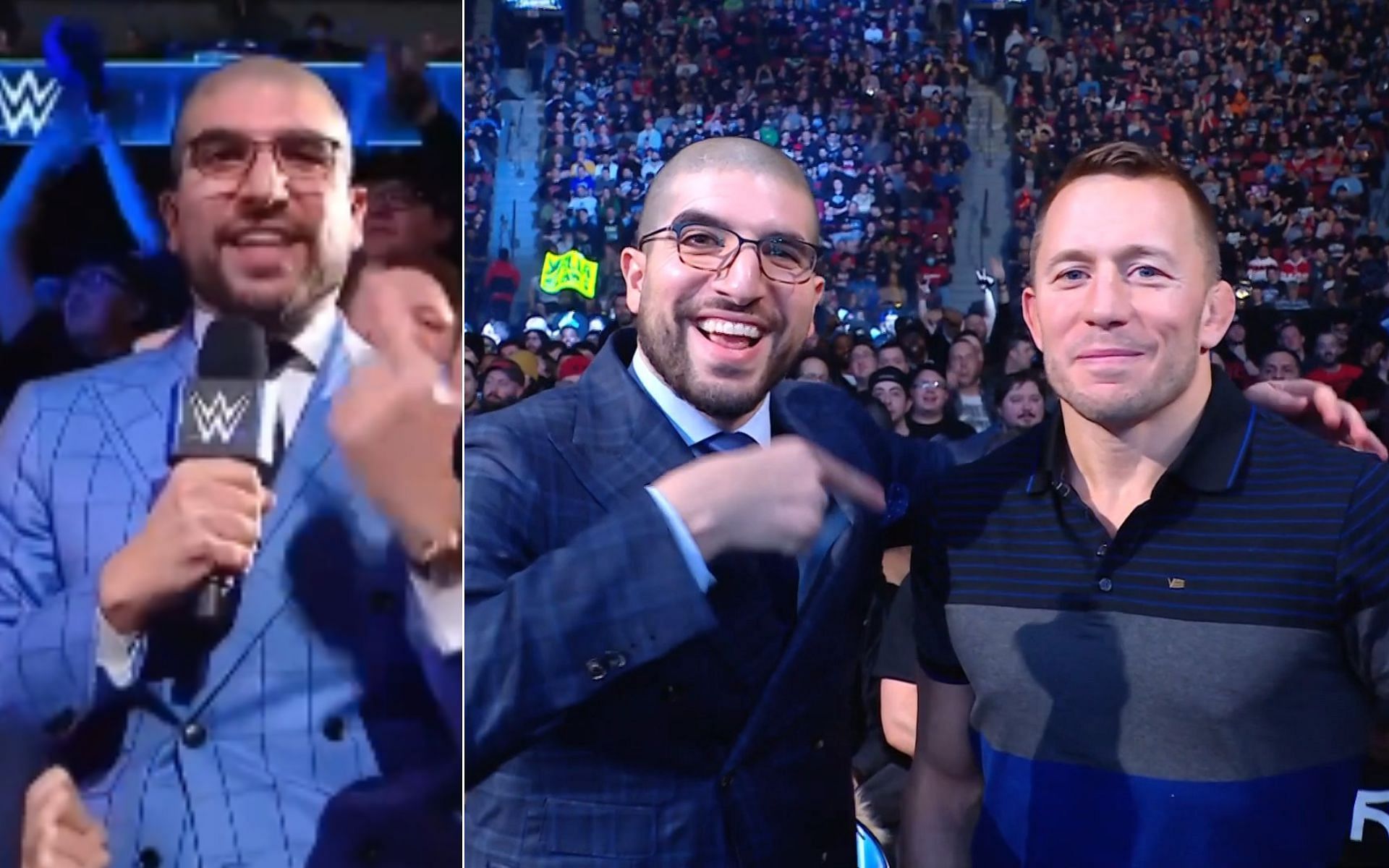 Ariel Helwani Talks Twitter Exchange With Tony Khan – While speaking on today's MMA Hour, Ariel Helwani gave his side to the Twitter exchange last Friday night with AEW President Tony Khan.
Helwani appeared on WWE Friday Night SmackDown, leading to Khan taking to Twitter to knock him for doing so. Khan tweeted, "You're a fraud @arielhelwani. You're as legitimate of a reporter as @tonyschiavone24." Helwani fired back by stating:
Helwani started out by sharing the backstage reaction at WWE SmackDown to the tweet.
"The amazing thing was how the whole thing spread backstage. Everyone, 'you see the tweet? You see the tweet?' I've just been here for four hours. I don't even know a lot of these people. This is a amazing. 'How could he…was that really him…blah blah blah.' Yeah, I guess it was really him. He doesn't follow me, but I guess it was really him. I kind of feel bad for Tony Schiavone; he was insulted in the process. Bizarre," Ariel stated.
Helwani stated that he wasn't going to let Khan soil his name on this night in Montreal because it was a bucket list thing.
Helwani stated that Khan was just trying to impress UFC President Dana White as White and Khan are friends.
"He's just trying to do that thing and it hasn't worked for Dana and it ain't going to work for…"Ariel stated before hinting at unseen footage from his interview with Khan last October, which started the beef between them as Khan went public with Khan not answering some of his questions.
"I know he's [Khan] trying to get himself over on me because lord knows he needs it, I wasn't going to let that happen. I could tell you a lot more about that interview that we did about how weird and bizarre that whole thing was, but I'm not going to do that."
Helwani continued, "the thing and that explodes and the best thing is all the freakazoids now come to Tony's defense and start to tell me about my career, about my life, about journalism. Let me explain to you because poor Dave Meltzer I see continues to get compared to me, I am not Dave Meltzer. I've never claimed to be Dave Meltzer. I don't cover prow wrestling for a living. I don't have a wrestling show. I don't have a wrestling website. I don't have a wrestling newsletter. Why do you guys keep comparing me to this guy? Because I'm that guy in MMA? I never been that guy in this sport. When I signed with BT Sport, the sole thing I was hired to do was mainly UFC. Go back to the announcement, it was UFC."
Ariel brought up how when "you know who" (White who has ripped Ariel in the past) found out then BT Sport moved him to WWE coverage. When he started doing the WWE interviews it made him realize he could do more.
"The point is I don't consider myself to be a wrestling journalist. I don't know why all of you are all up in arms. I'm having fun. I'm living my life. I feel sorry if you can't have this kind of fun. It was great."
Ariel Helwani Talks Twitter Exchange With Tony Khan