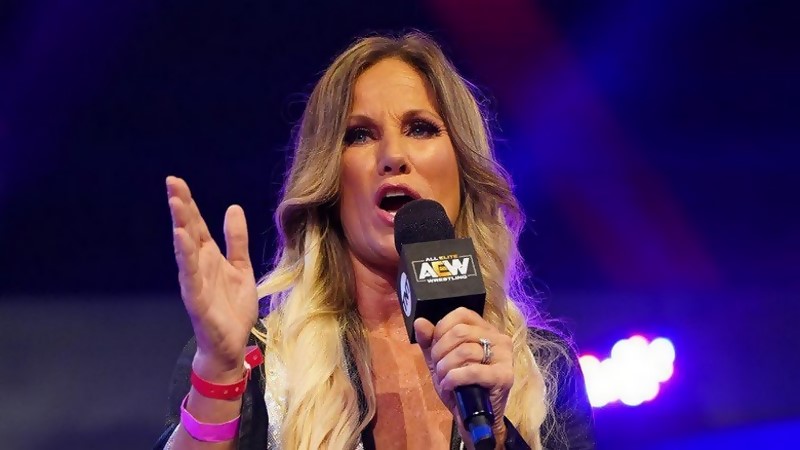 Alundra Blayze On Possibly Wrestling One More Match – Alundra Blayze recently spoke with PW Mania about this topic, and how if she was given enough time she could easily get into ring shape.
Blayze later names Rhea Ripley as a suitable final opponent before revealing that she called Mami Out when running into her backstage at RAW XXX. Highlights from the interview can be found below.
Whether she has one more match in her:
I do if I was allowed, at least like a couple months of good training. Absolutely. Because it's not something that I would take lightly. If I were going to dive into a retirement match I would take it serious and I would definitely want you know, a good build up, a little bit of a storyline, not just coming in and doing a one and done. Maybe they'll have me show up in a show or something once a couple weeks or whatever, or with WWE doing stuff. So You're darn straight, and it needs to be it needs to be shouted out. I'm not getting any younger, but I still have it in me. I won't be at coming back to the ring in my eighties, for a final match. I won't that's just my choice. We're going to do it within the next year or two or just I'm not going to do it. You know, that hey, guess what I and the platform to do it on? It's WWE TV. So, yeah.
Thinks Rhea Ripley would be a suitable final opponent:
I already called her out. And I was walking past the makeup room whenever I was there for Raw XXX and I walked by I said, "yo girl looking good." Then I came back and stuck my head and I said, "you'd probably be a pretty good retirement match." She's like, "Oh my God. That's such an honor." She's so funny. She's a wonderful girl, though. Woman. Just amazing. I just say girl or kid because probably like 30 years younger than I am. You know?
Alundra Blayze On Possibly Wrestling One More Match