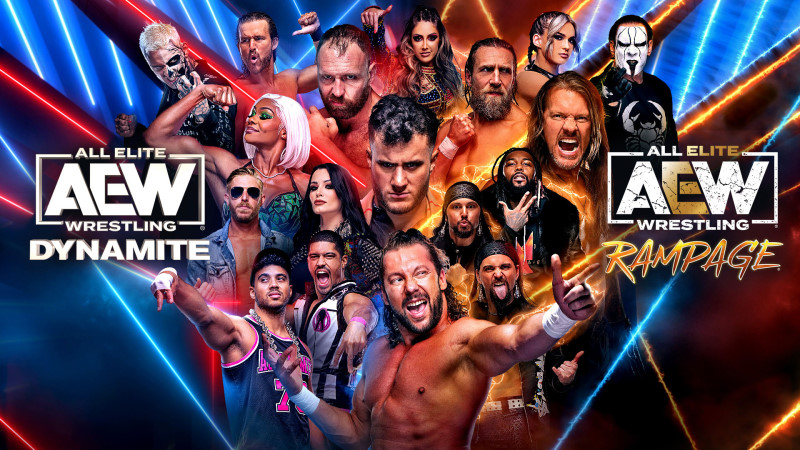 AEW Press Release Touts "4 Million Viewers" For Dynamite – An update on an eye raising quote from a recent AEW press release by a network President regarding AEW Dynamite's viewership.
In the press release touting the launch of AEW's new reality series, AEW: All Access, a line from one of the WBD execs caught fans' attention online.
The release noted a quote from Jason Sarlanis, President for Turner Networks, Investigation Discovery and Headline News Linear and Streaming.
The quote began with "AEW has such an amazingly loyal fan base that brings more than 4 million viewers to TBS every Wednesday night," which confused some.
With viewership hotly debated on Twitter endlessly, most fans know that AEW Dynamite does not get a Nielsen rating of 4 million viewers on any given Wednesday, so where is the figure coming from?
Ask and you shall receive as Brandon Thurston from Wrestlenomics reached out to Warner Bros. Discover for comment and was provided some clarification.
According to a Tweet from Thurston,
"I'm told the measurement pertains to viewers who watched at least 1 minute of TBS on Wednesday from 7pm-12am, each week on average in 2022.
A WBD spokesperson told Wrestlenomics: "[W]e attribute most of that success to AEW Dynamite."
In good news on the AEW viewership front, last night's February 22 edition of AEW Dynamite drew the largest viewership since October, topping 1 million viewers.
You can read more about that by clicking this link.
AEW Press Release Touts "4 Million Viewers" For Dynamite