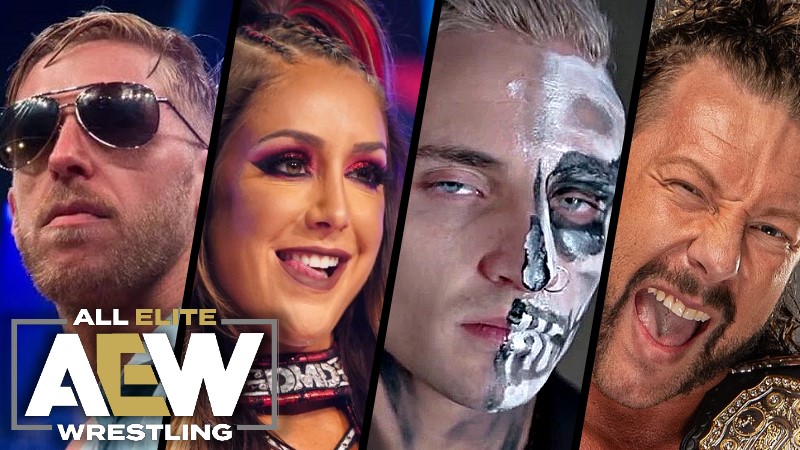 This week's AEW Dynamite drew 1.028 million viewers, up from the 824,000 viewers the show drew last week. In the 18-49 demographic, the show did a 0.35 rating, which is up from the 0.27 last week.
Dynamite ranked #1 in the top 150 shows on cable for the night, up from the #4 ranking last week.
AEW built the show around Tony Khan's important announcement, which likely helped boost the ratings out of intrigue. This was the highest key demo rating since September and the highest total viewership since October.
Here's the breakdown of each demo for the show:
Viewers 18-49 – 0.35 – last week: 0.27
Female viewers 18-49 – 0.18 – last week: 0.18
Male viewers 18-49 – 0.52 – last week: 0.36
Viewers 18-34 – 0.28 – last week: 0.20
Female viewers 12-34 – 0.14 – last week: 0.11
Male viewers 12-34 – 0.32 – last week: 0.21
Viewers 25-54 – 0.45 – last week: 0.35
Viewers 50+ – 0.42 – last week: 0.37
Brandon Thurston of WrestleNomics reported the news. Here is a list of total viewership and the key demo rating that Dynamite has done over the last year:
2/1/23: 901,000 viewers – 0.31 key demo rating
2/8/23: 899,000 viewers – 0.30 key demo rating
2/15/23: 827,000 viewers – 0.27 key demo rating
2/22/23: 1,028,000 viewers – 0.35 key demo rating