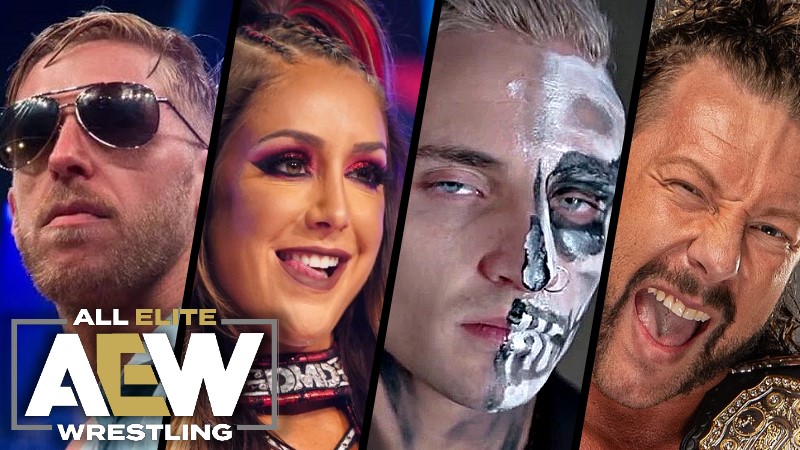 2/1 AEW Dynamite Ratings Drop – AEW Dynamite viewership saw a decrease on February 1, which was headlined by a No Holds Barred TNT Title match between Darby Allin and Samoa Joe.
The show drew 901,000 viewers, down from the 1.003 million viewers the show drew last week. In the 18-49 demographic, the show did a 0.31 rating, which is down from the 0.32 last week.
Dynamite ranked #2 in the top 150 shows on cable for the night, up from the #3 ranking last week. Last week was the first time since October 5 that the show has done over a million viewers.
Brandon Thurston of WrestleNomics reported the news. Here's the breakdown of each demo for the show:
Viewers 18-49 – 0.31 – last week: 0.32
Female viewers 18-49 – 0.18 – last week: 0.22
Male viewers 18-49 – 0.43 – last week: 0.43
Viewers 18-34 – 0.22 – last week: 0.22
Female viewers 12-34 – 0.15 – last week: 0.15
Male viewers 12-34 – 0.22 – last week: 0.24
Viewers 25-54 – 0.39 – last week: 0.42
Viewers 50+ – 0.39 – last week: 0.44
Here is a list of total viewership and the key demo rating that Dynamite has done over the last 4 episodes:
1/11/23: 967,000 viewers – 0.33 key demo rating
1/18/23: 969,000 viewers – 0.31 key demo rating
1/25/23: 1,003,000 viewers – 0.32 key demo rating
2/1/23: 901,000 viewers – 0.31 key demo rating
2/1 AEW Dynamite Ratings Drop