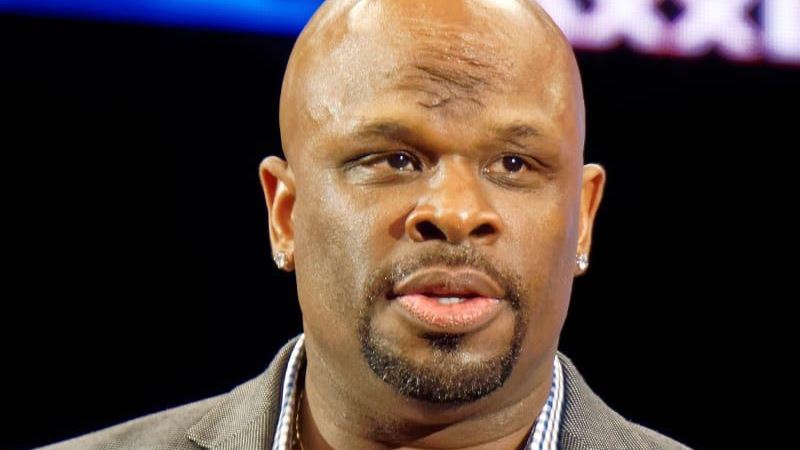 WWE Released D-Von Dudley – D-Von Dudley took to Twitter this afternoon to announce his departure. He thanked WWE Chairman Vince McMahon, Chief Content Officer Triple H, and Stephanie McMahon.
"would mike to thank Vince , Paul(HHH), Stephanie, and my Lord and Savior Jesus Christ for the Opportunity that was given. I'm very excited to see where God brings me next, Oh my brother……. TESTIFY!!!!," he wrote.
It was noted by PWInsider that WWE released D-Von earlier this afternoon.
After retiring in 2016, D-Von began working as a WWE Producer. He most recently worked as a Coach at the WWE Performance Center.
D-Von's departure comes after WWE pulled him from working Battleground Championship Wrestling's Tribute to The Extreme ECW tribute show back in December. The promoter claimed WWE sent them a legal letter, upset over the ECW theme and the use of their intellectual property. BCW also claimed that D-Von personally reached out to Triple H to get the decision reversed, but he was unsuccessful. The promoter late said that everything was a misunderstanding, and that WWE did not intentionally pulls D-Von to hurt the show. It was later reported by the Wrestling Observer that D-Von went through Talent Relations to arrange the booking, but Bruce Prichard nixed the appearance, and it ended up on Triple H's desk. D-Von reportedly wanted to make the booking as he gave his word for it, but he was allegedly told if he did appear, he'd be fired, so he didn't. It was indicated that WWE didn't want D-Von working the show because of the physical risk. D-Von was reportedly scheduled to be in the corner of Bully Ray for a match with Matt Cardona.
WWE Released D-Von Dudley