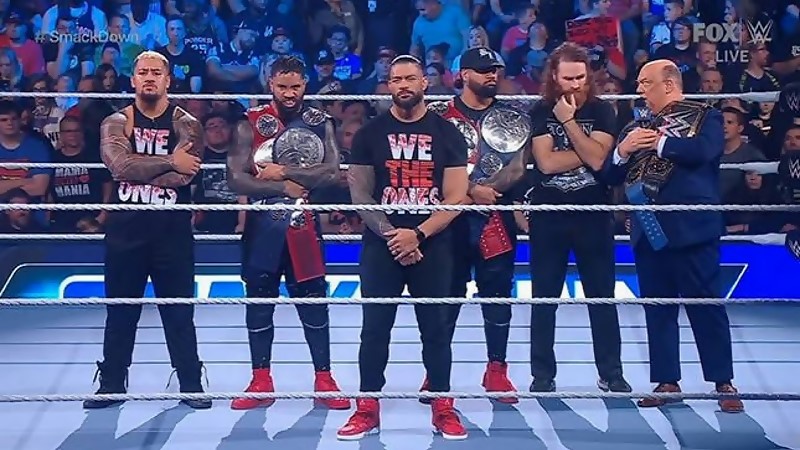 Reason Why WWE Pulled The Bloodline's Acknowledgment Ceremony From RAW 30 – The Roman Reigns acknowledgment ceremony featuring "every generation" of The Bloodline was originally scheduled for tonight's Raw 30 anniversary show. Over the weekend, WWE nixed it, and instead, The Bloodline will hold a trial for Sami Zayn. 
Some fans thought this might have something to do with The Rock not working WrestleMania 39, as WWE had hoped he would wrestle Roman Reigns at the upcoming show. That is not the case, as the company knew for a while that Rock wouldn't work the show, nor did WWE  change up their plans because of Vince McMahon, who returned to WWE as Executive Chairman earlier this month. 
Dave Meltzer reported in the F4WOnline daily update that Afa and Sika weren't ready to make the trip, and Rikishi was sick, so WWE just nixed the entire segment.
Meltzer wrote, "The change was made because Afa & Sika & Rikishi were all not going to be able to be there. They were to be the key people, but Afa & Sika were not ready for the trip and Rikishi got sick this week so the idea basically fell apart. Creative was changed with The Bloodline story on Friday to reflect the change in Raw, a what happened was not what was originally scripted to happen."
Reason Why WWE Pulled The Bloodline's Acknowledgment Ceremony From RAW 30