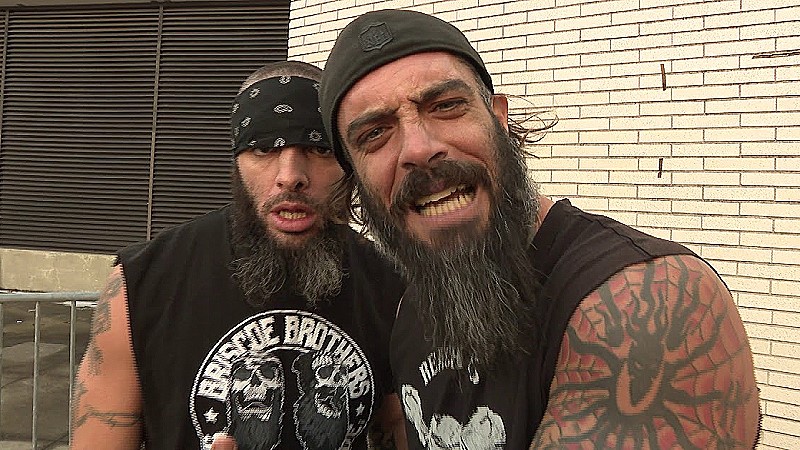 In the wake of Jay Briscoe's sudden death Tuesday in a car accident, both the wrestling community and his local community have come forward to do some good for his family.
As of Friday morning, a GiveSendGo account had exceeded its initial $200,000 goal and is still going. The funds will go in full toward the Pugh family.
A non-profit group in Sussex County, Delaware, has been asked to relay information from Jay's wife Ashley and shared several updates Thursday via Facebook — specifically on Pugh's two daughters who are still in the hospital recovering from the accident.
The Pughs' 12-year-old daughter initially lost feeling from the waist down due to an L2 dislocation and L3/L4 fractures in her back, in addition to compression on her spinal cord. She was transferred to a different facility and she started getting feeling back in her thighs, but nothing yet below the knee.
She underwent surgery on Wednesday at 3 AM to relieve the pressure on her spinal cord which went as well as it could, according to the doctor that performed it. She has experienced some tingling in her feet.
His younger daughter, who was also involved in the accident, suffered fractures of her tibia and fibula and underwent surgery. She has a C7 neck fracture and will be in a brace for six weeks, and L3/L4 fractures in her back that will keep her in a brace for 12 weeks. She also a broken rib and perforated bowel among other injuries.
There is no information about a funeral for Briscoe (Jamin Pugh) at this time, but there are talks about it.