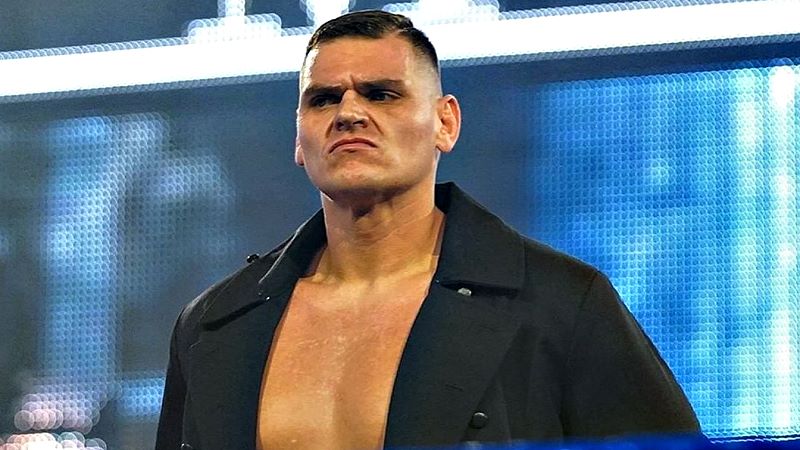 Triple H Praises GUNTHER After Record-Breaking Rumble Performance – As noted, GUNTHER entered his first Royal Rumble match from the unfortunate #1 position, but lasted until the end and was the final person eliminated.
The leader of Imperium lasted over 71 minutes, smashing Rey Mysterio's record for the longest stint in a 30-Man Royal Rumble match.
Speaking at the Royal Rumble 2023 post-show press conference, Triple H had nothing but praise for the Intercontinental Champion.
"Sometimes when people look at the Royal Rumble, they just look at the winner. I tend to look at who has the moments that are most spectacular. That's what our business really a lot of the time is. It's about those big moments. That moment that catapult's you to another moment that raises you up to another even bigger moment."
"There were a lot of people who had moments tonight. Logan Paul and Ricochet. It's one of the craziest things I've ever seen. Cody with the win. But GUNTHER, going in there at number one, with Sheamus which is tough enough because you know you're going to take a beating."
"To have the performance that he did, all through that hour [was incredible.] There was never a moment in that Rumble match I feel where you lost GUNTHER. Where he just blended into the background. He stood out the whole thing. He's a star. He is an incredible talent."
"It's funny how many talents come to me when they walk through that curtain after they work with him, whether it's briefly or whether it's a long match, and walk through that curtain and say 'oh my God. He's incredible.' He's a special talent and he had a big night tonight and I'm excited to see where he can take that. If each moment leads to another, I'm excited to see where he takes it next."
GUNTHER is rumored to face Brock Lesnar at WrestleMania 39.
Triple H Praises GUNTHER After Record-Breaking Rumble Performance