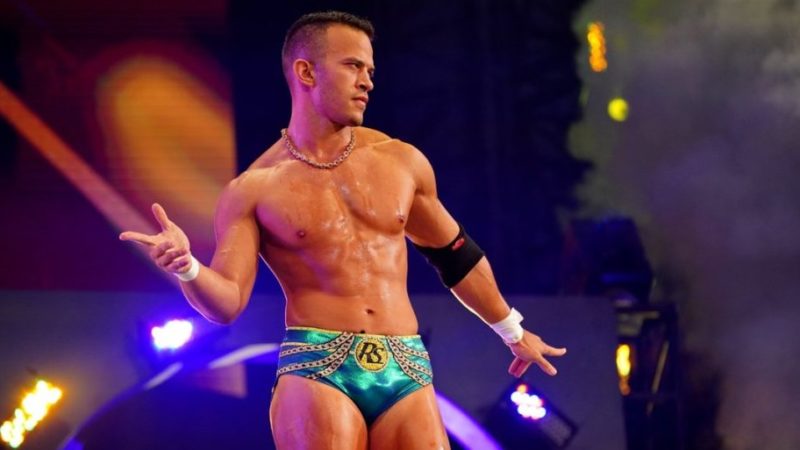 Tony Khan Expects A Bright Future For Ricky Starks – Ricky Starks has massively risen his stock since turning babyface. It wasn't until he challenged MJF for the AEW World Championship, though, that Starks truly found his groove. Despite falling short, Starks put on an impressive performance in his title shot that garnered the attention, and praise, of many in the professional wrestling world.
Now, Starks turns his attention to the inaugural AEW World Champion, Chris Jericho, as the two go one-on-one on Wednesday night's episode of Dynamite. With this match, comes an opportunity for Starks to advance on his upward trajectory — a path that Tony Khan expects Starks to continue on.
"Ricky Starks has come so far in just a few years with AEW as the company's grown," Khan told Sports Guys Talking Wrestling. "I think Starks has come a really long way since he debuted, and he's become a very popular wrestler. He was a real rulebreaker when he first arrived in AEW, but the fans have really taken to Ricky Starks. He's so charismatic, he's such a great wrestler and the fans really like him."
"I think Starks has a great future in AEW. What a great match it was just a few weeks ago at Winter Is Coming when he challenged MJF for the world championship. I expect a lot of bright things to come from Ricky Starks and what a huge match he has just hours from now, what a huge match he has. Chris Jericho versus Ricky Starks to kick off this new era of AEW on TBS on Wednesday night Dynamite coming up very soon."
AEW shared a sneak peek at the new intro and graphics that fans will see when Dynamite airs on January 4. Check out the new intro here.
Tony Khan Expects A Bright Future For Ricky Starks