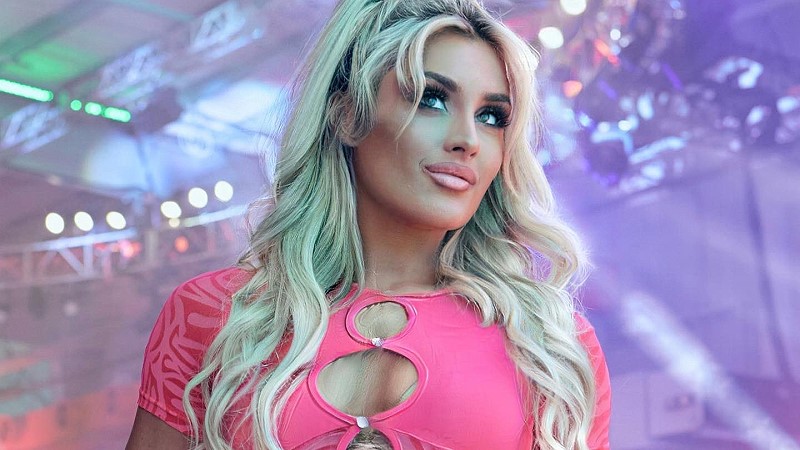 Tiffany Stratton Returns To NXT At New Year's Evil – Tiffany Stratton is back and says now, the year can really begin. Stratton was the person behind the countdown to the new year vignettes playing on WWE NXT.
Stratton returned on Tuesday, January 10, 2023 at WWE NXT New Year's Evil and said that now that she's back, the New Year can begin because she's watched everyone fail at replacing her, and now, the "center of the universe" has returned to NXT. Later in the evening, she was seen leaving the building and avoiding the paparazzi in the process.
Tiffany Stratton has not been in a ring since the August 23, 2022 episode of WWE NXT. On that night, she lost a Lights Out Match to Wendy Choo.
Now that the new year has begun, Tiffany plans to own NXT's women's division.
Tiffany Stratton Returns To NXT At New Year's Evil