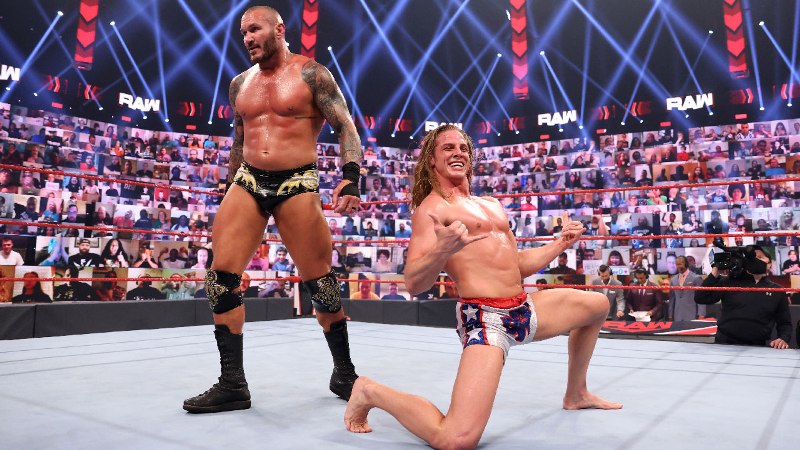 RK-Bro Likely Done – Concern About Randy Orton's Future – A lot has changed in WWE since Randy Orton, and Matt Riddle last teamed together when they dropped the Raw Tag Team Titles to The Usos in a Winner Take All match on SmackDown back in May 2022.
They started teaming up in early 2021 and became RK-Bro, a fan-favorite tag team. Orton and Riddle won the titles by defeating AJ Styles and Omos at WWE SummerSlam 2021.
Original plans called for them to feud against each other, but because they got over so well with the fans, those plans kept getting delayed. When Orton first took time off due to a back injury, WWE was still planning to go forward with their original plans before dropping them once they realized Orton would be gone for a while.
In the latest edition of the Wrestling Observer Newsletter, Dave Meltzer reported that it looks like WWE won't be reforming the team.
Last week on SmackDown, WWE revealed that Drew McIntyre and Sheamus will now be called The Banger Bros as they move forward as a tag team.
Meltzer noted that it would seem to mean there are no imminent plans for Orton and Riddle to continue as a tag team "because the WWE doesn't usually like to do names so similarly."
Meltzer added, "there was a lot of concern regarding Orton's career due to his back issues.
Riddle was suspended for violating the company's Wellness Policy after failing a second drug test in 2022 with the expectation that he would be going to rehab. Riddle previously violated the company's wellness policy over the summer.
Orton underwent lower back fusion surgery last November, and there is no timeline for his return. 
RK-Bro Likely Done – Concern About Randy Orton's Future