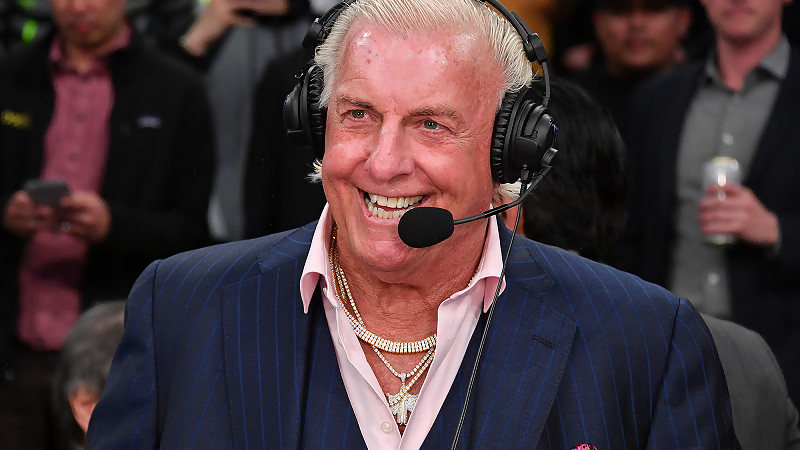 Ric Flair recently talked about a wide range of topics on his To Be The Man podcast.
During it, Ric revealed that he left last week's WWE SmackDown early not knowing that Charlotte Flair was going to make her television return and beat Ronda Rousey to win the SmackDown Women's Title.
"I was in the building and left and didn't know it. It was the first time in so many years that nobody knew. I was in the building. I went and saw Roman and John and it was like the greatest time. I mean, I just really felt like part of the family again, man. I just had a ball. But I didn't even know. I left and went to American Social. Then I got word that she was there. Of course I had had a couple of drinks with the hockey players.
The hockey players like to drink, so I wasn't gonna go back to the building. But I mean, I watched it and they put on every TV for me. It was amazing. That was really old school kayfabe. I'm thinking to myself how cool that was because I don't remember that happening for a long time when there wasn't even an inkling of something like that. Then I'm reading in one of those wrestling things that next thing is Bianca Belair is gonna lose the belt to Becky Lynch, and Becky Lynch is gonna wrestle Rhea Ripley, and it just goes on and on. If any of that is true, I hope they don't beat Bianca, but if they do, I mean, it doesn't make any difference. It just goes to show you if they really have their mindset on doing something and keep it on the QT, they can do it. I think personally it's so much better for wrestling when they can do stuff like that and everybody can keep their mouth shut because God only knows that's why she wouldn't tell me. She knows I got a big mouth and she knows I would tell you."