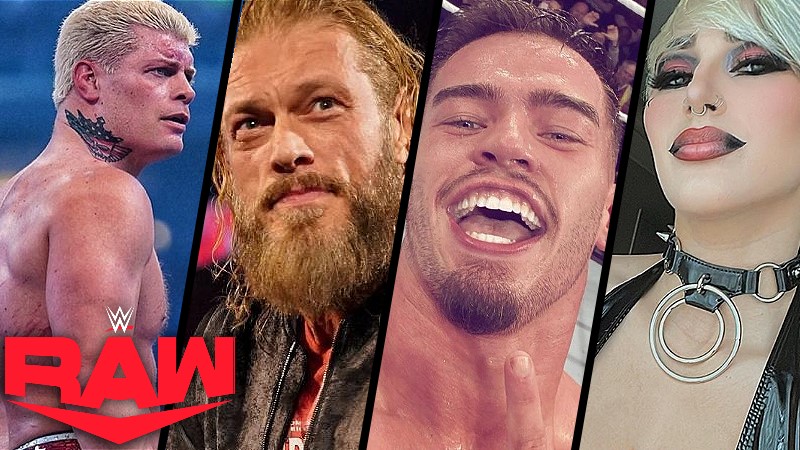 This week's edition of WWE Monday Night Raw ratings is in. According to Brandon Thurston of WrestleNomics, the episode drew an average of 2.114 million viewers on the USA Network, down from the 2.344 million viewers last week.
The 18-49 demo saw the average rating be 0.64, down from the 0.70 rating last week.
The show was expected to be down from last week as that was the 30 anniversary show that was loaded with big names. Monday's show was the fallout edition of Raw for Saturday's Royal Rumble. Although the ratings were down, WWE should be thrilled with how well the show held up.
Last week was the best key demo rating the show has done since the post-WrestleMania 36 edition in April 2020. It was also the highest total viewership since February 17, 2020.
The 18-49 demos saw hour one had 0.66, then 0.65 in hour two, and 0.60 in hour three. Last week was 0.80, then 0.69 in hour two, and 0.60 in hour three. Here is the hourly viewership breakdown:
Hour 1 (8 pm): 2.219 million – last week: 2.635
Hour 2 (9 pm): 2.168 million – last week: 2.373
Hour 3 (10 pm): 1.955 million – last week: 2.024
Raw ranked #1 in the top 150 shows on cable for the night, the same as the #1 ranking last week.
Here is a list of total viewership and the key demo rating that Raw has done over the last 4 episodes:
1/9/23: 1,693,000 viewers – 0.50 key demo rating
1/16/23: 1,489,000 viewers – 0.42 key demo rating – against NFL playoff competition
1/23/23: 2,344,000 viewers – 0.70 key demo rating – 30 anniversary/Royal Rumble go-home show
1/23/23: 2.114,000 viewers – 0.64 key demo rating – Royal Rumble fallout