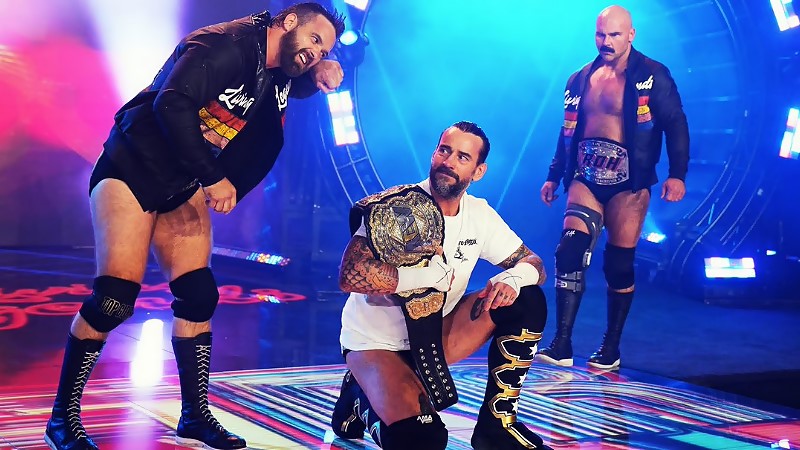 There is apparently some unhappiness among some in AEW who heard what Dax Harwood said on his podcast last week.
Dax put over the company and the locker room and he praised both The Elite and CM Punk. Towards the end of the podcast, Harwood said that he would love it if both sides could work things out.
On today's Wrestling Observer Radio, Bryan Alvarez and Dave Meltzer said that they heard from people who weren't happy about the podcast.
Alvarez reiterated his belief that there is no chance that CM Punk and The Elite will work together after what happened after All Out. Meltzer said that because it's pro wrestling he would say "never say never."
Meltzer said, "From what I heard from different people, not the people who you probably heard from, they were not particularly happy at all about this." Alvarez followed up, "All I heard the other day was how unhappy people were about that podcast."
Meltzer then suggested that AEW should have a company meeting to address some issues. Meltzer said, "This is what they need, I've said this before and they've done it. They need a team meeting on Wednesday in Seattle. They need to get this stuff cleared up and get everyone on the same page because they're not…"