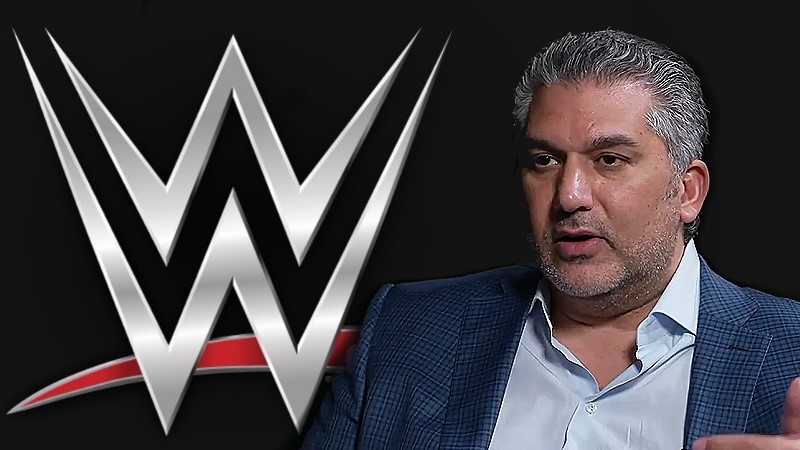 Nick Khan Talks Vince McMahon's Return – WWE CEO Nick Khan appeared on The Bill Simmons Podcast where he discussed the return of WWE Chairman Vince McMahon, the departure of former Chairwoman & Co-CEO Stephanie McMahon, working with Chief Content Officer Triple H, and more.
Regarding the recent WWE corporate shakeup, Khan was asked if he thought the last week was insane. He said he didn't think so, coming from someone on the inside. Khan also said it was his viewpoint that Vince would always eventually return, despite announcing his retirement last summer.
"When you're on the inside, you see things that may be coming. My thought was that there's only one boss in the company, and that ain't me," Khan said, referring to Vince. "I think it was always my point of view, Stephanie's point of view he would come back. The way he played it to me was smart in that he went away for five, six months which people, meaning the audience, seems to like when somebody does that and he came back and took control back of his company as a company shareholder. So it is the public's company as a publicly traded company. But with that, the controlling share gave him a lot of authority and he used it, and I applaud him for doing so."
Khan was also asked why would Vince return when there's a risk of hurting WWE's image. He pointed out a similar situation with Ray Rice and the NFL from a few years back, where people were asked NFL Commissioner Roger Goodell to step down.
"Well, no advertiser has fled. Ratings aren't down. The product seems to continue to build. Why would he resign? Why would he do that?," Khan said, referring to Goodell. "I think it's just a three-mile radius of LA thing. 'Hey, step down. And you know, you have to sort of be punished for it.' It didn't used to be that way. So I think for somebody like Vince, and [referring to Simmons] you and he are two different people, but you're both founder CEOs and I think founder CEOs are different from regular CEOs. So to me, WWE is Vince, Vince is WWE, and we're going to do the best we can to keep building the company."
Khan said that during Vince's absence, he and Stephanie were given total freedom from Vince, as was Triple H, and since Vince's return, his focus has only been on the potential sale of WWE, and other business related to the Board of Directors. Khan then said he visited Vince during his "sitting out," but the visit was more for personal and social reasons.
"You know, when he stepped down, anyone who believed that was permanent didn't know him," Khan said. "That was never going to happen, but I'm appreciative of the fact that he gave it five, six months, let the dust settle a little bit, then came back in the way that he's come back."
Simmons pointed to the perception that Vince had brought back former WWE Co-Presidents Michelle Wilson and George Barrios so that he could put people he likes on the Board. Khan said bringing in two people that understand how Vince is the majority shareholder, and will be the one in charge of facilitating a company sale, was the determining factor there.
"[As] the controlling shareholder, Vince is going to run that process. So to have board members who understood that with the controlling shareholder, 'this is going to be the way it is', and people who would embrace this, I think that was a determining factor," Khan said.
Khan then pointed to the misconception that WWE had a Board of Directors that was puppeteered by Vince, but that has since proven to not be the case.
Simmons asked about Stephanie's leave of absence from before Vince's retirement, but Khan said he doesn't get involved in the family side of the business.
"I don't get involved in the family business. That is rule number one," Khan said.
Khan was later asked why Stephanie decided to leave a second time following Vince's return. He opened the door to the possibility of Stephanie returning down the road.
""At this moment in time, I think she felt her work was done for now. Nothing is permanent. Life is long, let's see," Khan said.
Regarding the rumors on WWE being sold to Saudi Arabia's Public Investment Fund last week, Khan said the rumors were "100% fake, 100% made up."
"So in this process, [Vince McMahon is] there to oversee it, it's his controlling share. I'm involved in it. Triple H is involved in it. The board's obviously involved in it with Triple H being on the board, as I have the good fortune of being in as well. And we're going to see how it plays out. It should not be a lengthy process," Khan said.
He added in regards to the rumors, "If you're looking at it, connecting the dots, it made absolutely no sense. In terms of what the actual process will be, we're just starting it."
Nick Khan Talks Vince McMahon's Return