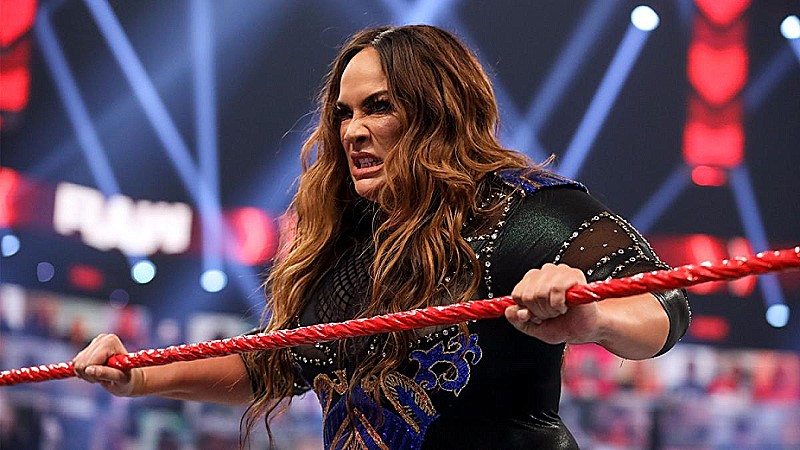 As noted earlier, Nia Jax appears to be back in WWE.
Jax made her return tonight at the Royal Rumble in San Antonio. Jax was released over a year ago by Vince McMahon for not getting vaccinated for the COVID-19 virus.
Jax has laid low during her time away from WWE but there had been rumblings in recent days about her possibly returning and that proved to be true. It's not clear if she is back full time. When she entered the Women's Royal Rumble match, she was attacked by the rest of the women in the ring but she fought them off and then stood face to face and then brawled with Raquel Rodriguez.
It took a Rip Tide from Rhea Ripley and everyone else in the match to eliminate Jax from the ring. 
Nia Jax Returns To WWE At The Royal Rumble