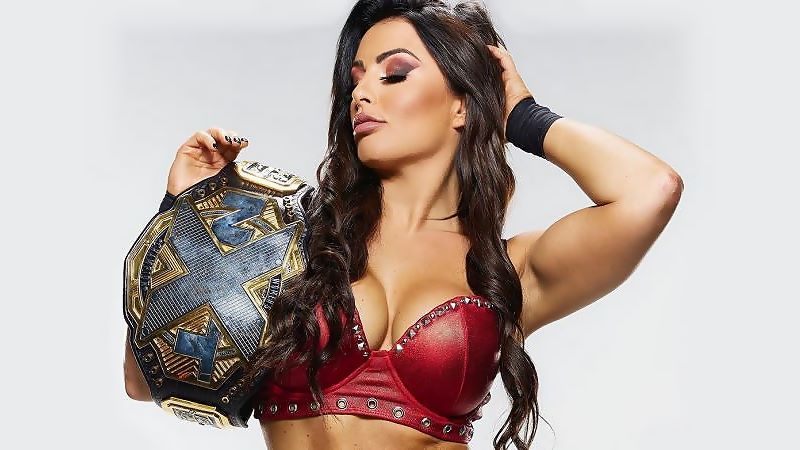 Mandy Rose Addresses WWE Release – During a Tuesday appearance on the "Tamron Hall" talk show, Mandy Rose opened up about her release from WWE for the first time.
The 32-year-old Rose (real name Amanda Saccomanno) was released from WWE on December 14, which was less than 24 hours after she lost the NXT Women's Championship to Roxanne Perez. The reason for Rose's release was adult-themed content that she was posting on her FanTime subscription service.
Rose told Hall that she was "very hurt" and "very disappointed" by her release. Rose said it's been really crazy the last few months, but she's incredibly grateful and blessed for everything that has happened to her.
Rose said she didn't know the reason she was dropping the NXT Women's Championship when her match against Perez happened. The match was originally supposed to take place at January's NXT New Year's Evil event but was moved up to December. Rose said she was shocked about losing the title when she did, but she also had "some inclination" about the situation.
Rose said she was never told that her FanTime page was why she was released. When asked about rumors that she was warned about the content, Rose said there was one warning and she complied with it.
Rose expressed gratitude for her time in WWE and for the support she's received from her fans. Hall asked Rose if she would want to return to WWE in the future.
"I would say, obviously, never say never. I'm not moving on and looking back and being like — yes, that is my past. Never say never. I don't know what the future holds," Rose said.
Rose was then asked if she would take down her FanTime page as a condition of returning to WWE.
"It would have to be a conversation," Rose replied.
Rose said she's learned that her name, image, and likeness is extremely valuable, and now she can self-monetize, have complete brand control, and have a direct relationship with her fans. Rose said learning that was a moment of empowerment for her.
Earlier this month, FanTime congratulated Rose on making $1 million on the service during the month of December. Rose told Hall that she could have made that kind of money in WWE longterm, but she's made more on FanTime than she could have made in WWE right now.
Mandy Rose Addresses WWE Release