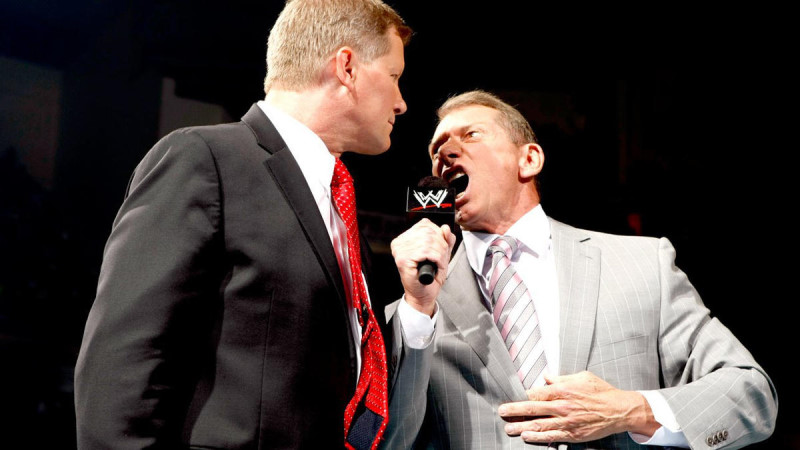 John Laurinaitis Pulled From WrestleCon – We noted how WWE Legend Bobby Fulton announced that his Big Time Collectibles would be bringing John Laurinaitis to WrestleCon for a rare convention appearance, his first in many years and his first since being fired from WWE earlier this year following the Board of Directors' Special Committee investigation into allegations of misconduct.
In an update, Fulton announced this afternoon that he has decided not to work with Laurinaitis following negative feedback to the original announcement.
"Yesterday we announced John Laurinaitis would be doing an appearance with Big Time Collectibles. Upon announcement we received only negative feedback. After much consideration we have decided to not work with him. We apologize to those that were offended by us working with him," Fulton wrote on Twitter.
Fulton's company is still bringing WWE Hall of Famer Rob Van Dam to WrestleCon. The convention is scheduled for Thursday, March 30 through Sunday, April 2 from The Millennium Biltmore Hotel in downtown Los Angeles, CA.
John Laurinaitis Pulled From WrestleCon