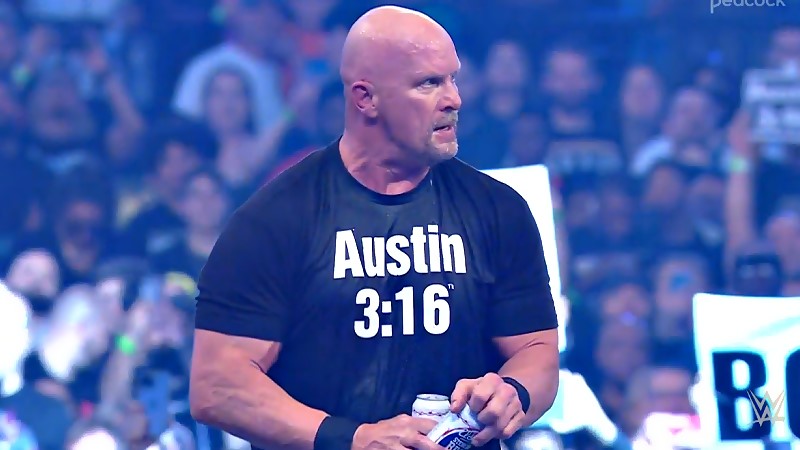 Huge WrestleMania 39 Pitch To Steve Austin Revealed – Last week, Dave Meltzer reported that The Rock is unlikely to do WrestleMania this year because he does not feel like he can get in ring shape by that time.
There's a massive story on Fightful Select about a pitch made to Stone Cold Steve Austin. Fightful reports that a pitch was made for Austin vs. Roman Reigns and the offer made to Austin is for "enormous" money.
The money that is being offered to Austin is apparently more than what was offered to him last year. Fightful reports that last Summer, Austin was approached with a deal that was "not as appealing from a financial standpoint." There's no word on if Austin has or plans to accept the offer.
As reported several weeks ago, the plans for the top WrestleMania matches were for Roman Reigns to wrestle against The Rock or Cody Rhodes in the second night. The first night would have featured Seth Rollins vs. Drew McIntyre or Rhodes. There's no word on if those matches are still planned. There are a lot more details on this story at FightfulSelect.com.
Stay tuned to WrestlingAttitude for more
Huge WrestleMania 39 Pitch To Steve Austin Revealed