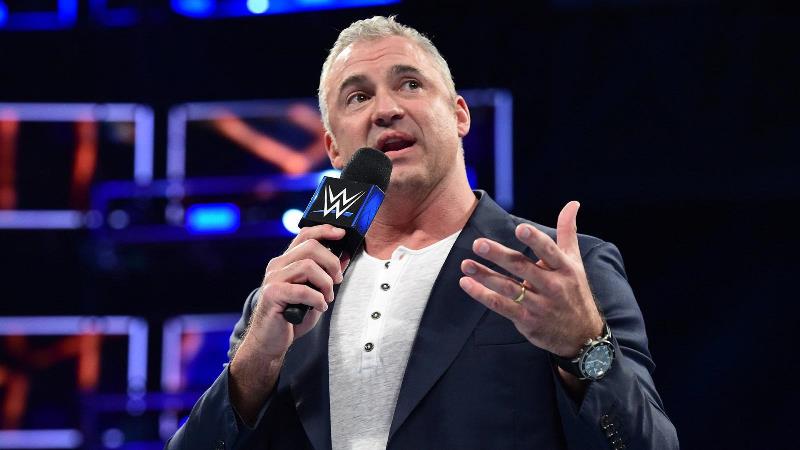 How Much Money WWE Paid Shane McMahon In 2022? – A new WWE SEC filing made on Wednesday revealed that Shane McMahon made approximately $828,000 from the company in 2022 for his services as an independent contractor performer.
"In 2022, Shane McMahon was retained as an independent contractor performer by the Company and received an aggregate of approximately $828,000 in connection with such services," the filing stated.
Shane competed in the 2022 Men's Royal Rumble Match, entering at #28. He spent just over 5 minutes in the match before being eliminated by Brock Lesnar, as the 28th elimination. McMahon managed to eliminate Kevin Owens while in the match. This was Shane's first WWE TV appearance since losing the Steel Cage match to Braun Strowman at WrestleMania 37 in 2021.
You may remember how Shane picked up some backstage heat during Rumble Weekend, from wrestlers and his father, while working as a producer for the Men's Rumble as there was a feeling that Shane tried to make the match about himself, which led to WWE nixing significant plans they had for Shane going into WrestleMania 38 Season. Shane's early 2022 exit came on quick, and was surrounded in controversy.
The new SEC filing also included details on the exits from the WWE Board of Directors last week.
We noted before how Man Jit Singh and Ignace Lahoud left the Board after new WWE Chairman Vince McMahon returned to the Board. The resignations were notable as Singh was the lead investigator in the Board's Special Committee investigation into the allegations against Vince made earlier in 2022. Today's SEC filing included the following on why Singh and Lahoud resigned:
"While Messrs. Lahoud and Singh agreed with the Board's decision to explore the Company's strategic alternatives, they did not agree with Mr. McMahon's return at this time," the filing stated.
Singh worked as the lead independent director, the chair of the Compensation & Human Capital Committee, and he was a member of the Governance & Nominating Committee. Lahoud was a member of the Board's Audit Committee.
McMahon brought former WWE Co-Presidents George Barrios and Michelle Wilson with him, replacing Alan Wexler, Jeffrey Speed, and JoEllen Lyons Dillon. The SEC filing noted that these Board members were replaced without cause. The filing also noted that WWE expects the Board will be "comprised of a majority of independent directors" by January 30.
The WWE Board of Directors currently consists of Vince, Barrios, Wilson, WWE CEO Nick Khan, WWE Chief Content Officer Triple H, Steve Koonin, Michelle McKenna, and Steve Pamon.
How Much Money WWE Paid Shane McMahon In 2022?