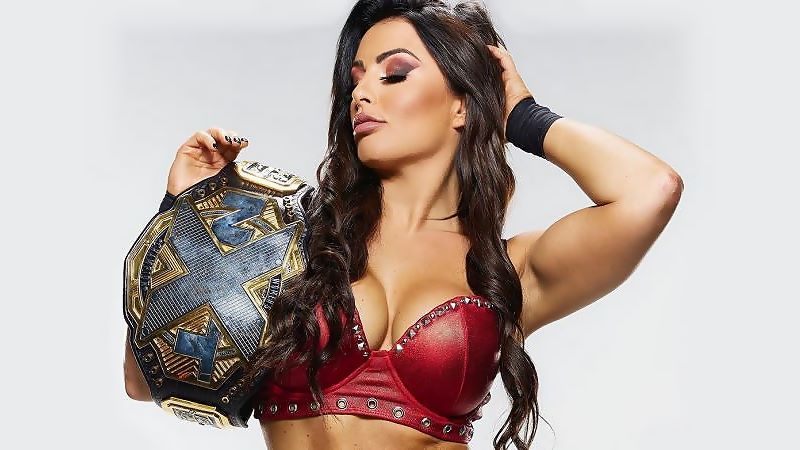 FanTime Congratulates Mandy Rose For Making 1 Million $ In A Month – Mandy Rose has became a millionaire in the span of one month.
Following Rose's release from WWE last month, she reportedly generated $500,000 in just one week on her FanTime page. Through the paywall, fans can unlock access to exclusive content from the former WWE Superstar.
In an update, FanTime congratulated Rose on a new achievement via Instagram, confirming that she racked up a whopping $1,000,000 in the month of December. Additionally, Rose is listed as one of the site's top creators on their front homepage. With her wide success on the platform so far, Rose is expected to gradually grow her income even more going forward.
After 413 days as NXT Women's Champion, Mandy Rose was finally dethroned by Roxanne Perez on the December 13 edition of NXT. The decision was evidently a last-minute decision, as WWE had already made up their minds on releasing her. The release wouldn't take long to be announced, though, as Rose officially departed from the company the following day, sending shockwaves through the professional wrestling world.
Despite her seven-year tenure and historical run as NXT Women's Champion, Mandy Rose still found herself in a tricky situation with management.
Those in the company felt her content shared on Fantime — a third party platform — went outside the parameters of a specific clause in her contract and were often explicit in their nature. Prior to her release, someone leaked some of Rose's FanTime into the public, which may have popped up on WWE's radar as a result.
Rose assured that her FanTime page would stay up though, leading to her impressive December earnings.
FanTime Congratulates Mandy Rose For Making 1 Million $ In A Month