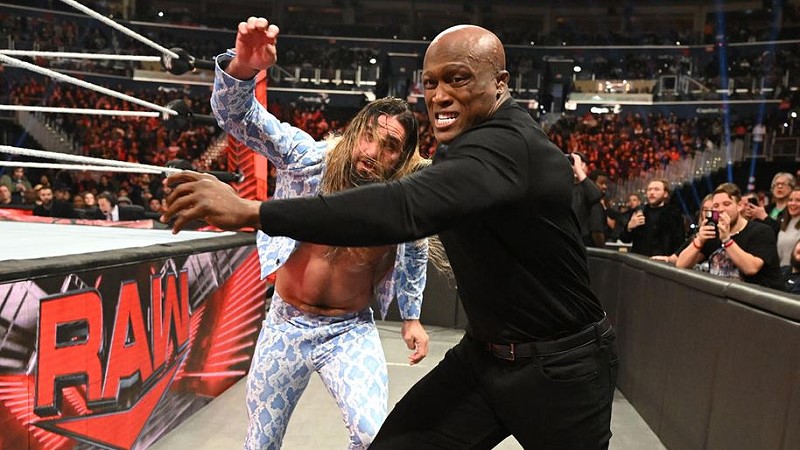 On the latest '83 Weeks' podcast, Eric Bischoff and Conrad Thompson talked about TNA's move to Monday night to go head to head against WWE Monday Night Raw in 2010.
Bobby Lashley was one of the big names on the roster around this time but he exited the company later that year. Bischoff explained why Lashley was let go:
"Bobby was easy," Bischoff said. "Bobby was like working with butter. He was so easy. I'm talking about backstage, right? Just classy, easy, professional."
Bischoff said that the person he had trouble dealing with was Lashley's then-girlfriend Kristal Marshall, who previously worked in WWE.
Bischoff said, "Kristal (Marshall) was not (so easy to work with). She was a little hard to deal with and she kind of ran that show, so that created a little bit of tension. As time went on, you know, she got in the way of Bobby's career, not that it hurt Bobby at all. Obviously, TNA was not going to be where Bobby was going to end up. I actually fired Bobby Lashley in TNA. It wasn't my decision to fire him. I was just voted the guy to go tell him and it was really because of her, not because of Bobby. I don't know if it was Dixie. It had to be Dixie. Somebody made the decision that it was time for Bobby to go and nobody wanted to go tell him, so I got nominated. It was not my decision to fire him. I'm just giving him the bad news."
Obviously, Lashley is doing great in WWE. Marshall recently expressed interest in returning to WWE for the Women's Royal Rumble match.