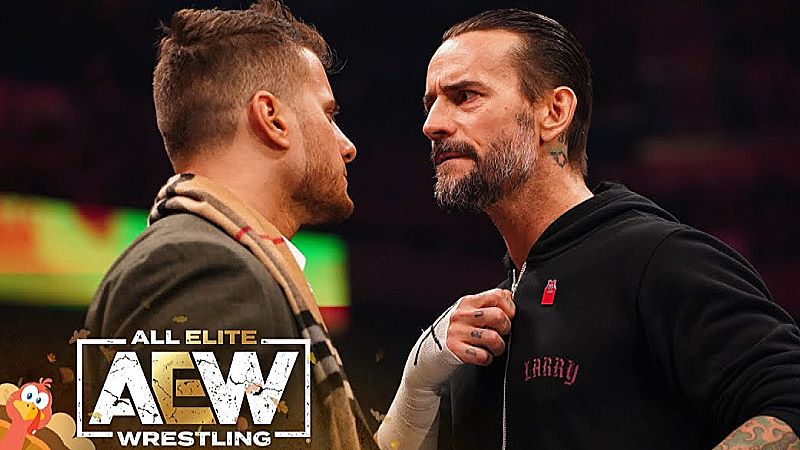 CM Punk Takes Shot At AEW Ratings And MJF – While CM Punk's future in AEW is still unknown, it didn't stop him from taking a jab at the company's ratings via an old rival.
Current AEW World Champion MJF posted a picture on Instagram Thursday showing off two Pro Wrestling Illustrated 2022 award plaques he won for "Most Hated" and "Feud of the Year" with Punk. 
However, he taped over Punk's name on the feud plaque and put his own name there instead:
An hour later, Punk offered up his own thoughts in the comments, saying, "Maybe find some tape for the ratings so nobody sees those either."
MJF and Punk had a notable AEW feud that ended in a bloody dog collar match at last March's Revolution.
Punk's status is currently in limbo as he recovers from a triceps injury suffered at September's AEW All Out. That preceded a backstage fight after the show involving the Young Bucks, Kenny Omega and Ace Steel that resulted in Steel being fired and the Bucks and Omega disappearing for two months. The fight was a result of Punk's post-event comments at a press conference.
Where that all leaves Punk in AEW is still unknown although it was previously reported that he and AEW were working on a contract buyout at one point.
CM Punk Takes Shot At AEW Ratings And MJF