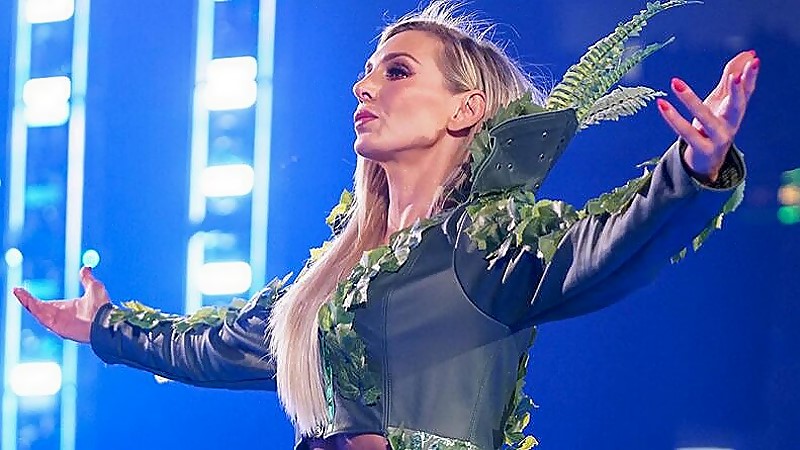 Charlotte Flair Touts New Era With New Victims – New WWE SmackDown Women's Champion Charlotte Flair took to Twitter with a New Year's Eve message for the WWE Universe as we head into a new year.
As noted, Flair made her surprise return on last Friday's SmackDown and won the SmackDown Women's Title from Ronda Rousey. You can click here for Flair's post-match comments on why 2022 was her best year and what she thought about before going out to confront Ronda Rousey.
In an update, Flair issued a message to those who hate her and love her tonight, thanking them for her return and looking ahead to a new era with new victims.
"Whether you love to hate me, hate to love me… Thank you @wwe Universe. I appreciate the warm welcome back. I missed you guys so much. I can't wait to give you my blood, sweat & tears. New era. New victims. The People's Queen! Happy New Year! [clinking glasses emoji]," she wrote.
With Friday's win, Flair is now a 14-time world champion, not including her two runs with the WWE NXT Women's Title. Flair was the inaugural RAW Women's Champion, and held that title on 6 occasions. She has also held the SmackDown Women's Title on 7 occasions, and she had 1 run with the WWE Divas Title, which was the final reign before it was deactivated. Flair was WWE's fifth Women's Triple Crown Champion and their fourth Women's Grand Slam Champion, and she's held the WWE Women's Tag Team Titles on 1 occassion.
Below is the full tweet from Flair:
Charlotte Flair Touts New Era With New Victims